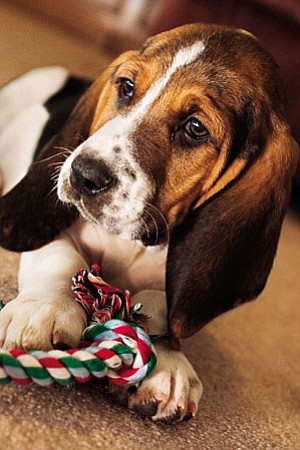 Originally Published: February 27, 2008 1 a.m.
Did you own a beagle when you were growing up? Or did you always want to own one of these fun-loving friendly hounds? If so, Beagles of Arizona Rescue Club (BARC) can use your help.
Foster homes are needed immediately to provide a caring, loving environment for rescued beagles. BARC has no shelter facility; all dogs are fostered in volunteers' homes until they are adopted.
Beagles are taken into BARC's foster care program after being released from shelters, humane societies and owners no longer able to care for their dogs. Foster homes are critical to BARC's mission of helping needy beagles find new homes.
In addition to providing daily care and a stable home environment, foster parents observe the dog's personality and habits. This information helps BARC match the beagle's needs with an adoptive family. During foster care, BARC provides for the dog's medical needs.
BARC is a non-profit, all-volunteer organization providing assistance to homeless and needy beagles. Volunteers can also help with a variety of other activities, including shelter walking, fund raising, event participation and transporting dogs. BARC offers monthly playdates in Flagstaff and Sedona, which are open to all beagle owners, at local dog parks.
If you are a current or past beagle owner, or are interested in becoming involved in animal rescue work, please contact BARC at info@azbarc.com.
Information about fostering and other volunteer activities is available on the group's Web site at www.azbarc.com. Messages may also be left at (602) 212-6700.