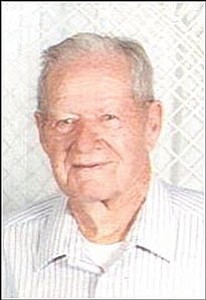 Originally Published: March 5, 2008 7:16 a.m.
Oren Jean Vance, of Cottonwood, died Feb. 28, 2008, at the age of 96. He was born March 3, 1912, in Lookeba, Okla., to Lorenzo Wesley and Alice Mable (Aitken) Vance.
It was during his youth that Jean moved to Arizona. After graduating Mesa High School, he married his first wife, Ruby, and together they moved to the Verde Valley. Originally he worked for the Phelps Dodge Corporation and also became involved in several other business ventures which ultimately led him to become the consignee for Texaco and he operated the bulk plant in Clarkdale for 40 years. It was in 1979 that he took his retirement.
After Ruby's death, he was married to Beulah C. Vance, who also preceded him. He had four children.
Jean leaves behind Helen Criswell of Cottonwood; his son, Ralph Vance of Cottonwood; two daughters, Barbara (Jim) Gilbert, Jim of Pima, and Pat Aeschlimann of Lousiana; his sister LaVeta (Chris) Keszler of California; as well as seven grandchildren, 20 great-grandchildren; and 15 great-great-grandchildren.
A memorial service will be held at Westcott Funeral Home on Saturday, March 8 at 12:30 p.m.
An online guestbook is available at www.westcottfuneralhome.com.
More like this story