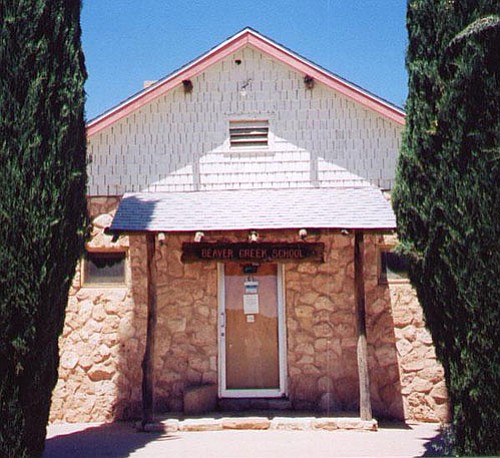 Originally Published: March 12, 2008 1:41 a.m.
When the cafeteria staff at Beaver Creek School asks for help, they are serious. Due to employee turnover, Food Service Manager Vernita Selestewa said they are often down to two staff members working the lunch crowd.
"Even with substitutes and on-call, I can't get anyone," Selestewa told the governing board.
Monday, the board approved a salary adjustment for the food service workers.
The current situation in the cafeteria includes one termination and one employee who was granted a 12-week leave of absence because of a medical condition. The board's action will move an unfilled substitute and on-call position to minimum wage, and change one substitute to part-time and another to permanent.
In other personnel matters, the board approved an increase in hours for the preschool health aide. Members also approved a job description for a one-on-one health aide to help a preschooler with severe delays.
With a nearly 8-percent increase in student population this year, the district was able to flex its budget.
"We're feeling comfortable making these budget decisions knowing that's coming in," Administrator Karin Ward said of the impact of an additional 30 students in the district this year.
The board also looked at its No. 1 status among small schools in the 2007 Classroom Dollars and Proposition 301 Results from the Auditor General's Office. Beaver Creek spent 65.6 percent of state funding in the classroom while the state average was below 58 percent. Overall, Beaver Creek School was ninth out of 229 districts in the state that were part of the report.
Ward credited the board with the results, using 301 monies to increase teacher compensation, a major factor in the "classroom spending" definition. The average teacher salary at BCS is #38,776 while in the state it is $43,833.
The board will have a special meeting March 24 at 6:30 p.m. to revise the budget.