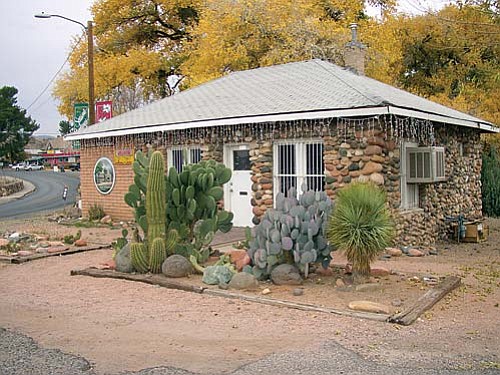 Originally Published: November 26, 2008 3:59 a.m.
Much has been said and written about the Verde Valley Wine Consortium, a group of wine enthusiasts bent on growing the wine industry in the Verde Valley.
But to date they have not beaten their drum publicly.
That will change on Dec. 6 as the organization participates in its first public event, the annual Old Town Chocolate Lover's Walk.
The consortium has worked out an agreement through the Old Town Association and with the blessings of the City of Cottonwood that will allow them to use the old rock jail building at the north end of Old Town.
The long-term plan is to turn the rock jail into a permanent home for the consortium.
"We are looking forward to having the consortium in Old Town," City Manager Doug Bartosh said. "They will make a great addition. In helping grow the wine industry regionally they will also bring more awareness to Cottonwood and Old Town."
Along with their promotional relationship with the Old Town Association, the VVWC has also developed a deeper relationship with the Verde Valley Regional Economic Organization.
Last week, the members of the consortium voted to use VVREO as the umbrella organization under which the VVWC will operate.
In forming under VVREO, the consortium now has a bank account, a treasurer and the ability for other to join.
Which is what they will be doing while everyone is milling abut Old Town during the Chocolate Walk.
"It's a membership drive and a coming out party," said consortium organizer Paula Woolsey. "Membership will have its privileges."
All the perks of individual membership have yet to be decided, but will likely include T-shirts, discounts and special events. Individual memberships run between $25 and $100.
Business memberships, some of which include generous advertising packages, are also available from $300 to $10,000.
For information on membership contact Robyn Prud'homme-Bauer at VVREO, rcpbauer@gmail.com.