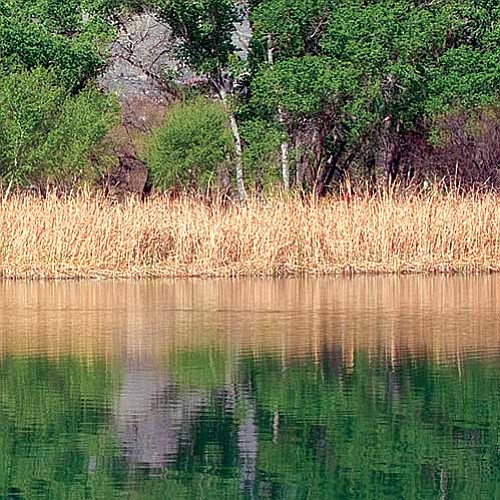 Originally Published: January 27, 2009 3:25 p.m.
PRESCOTT - Environmental groups are joining in a free rally and panel discussion Wednesday in Prescott for "Verde River Awareness Day."
Organizers say it is an effort to step up their push for a comprehensive mitigation plan to avoid hurting the Verde River before Prescott-area municipalities build pipelines to the Big Chino aquifer.
"We thought this was a good time to restate the need for comprehensive mitigation and protection for the Verde River as the communities seem intent on moving forward with the pipeline," said Michelle Harrington, rivers conservation manager for the Center for Biological Diversity. "We continue to ask for something without receiving any answer."
Scientists generally agree that the Big Chino aquifer supplies at least 80 percent of the baseflow for the Upper Verde River.
"I guess we've come to the place where we need to try everything we can, because the municipalities aren't listening," Citizens Water Advocacy Group member Leslie Hoy said.
Other groups sponsoring the events are the Sierra Club and Arizona Wilderness Coalition.
Today's events (Jan. 28) begin with a rally on the Yavapai County courthouse plaza in Prescott, from noon to 1 p.m. The first half of the rally features short speeches, followed by street theatre and music.
Then at 5:30 p.m. to 8 p.m. at the Prescott College Crossroads center, 220 Grove Ave., group leaders will participate in a panel discussion called "Big Chino Pipeline vs. the Verde River: Your Water, Your River, Your Future."
Topics include the relationship between the Big Chino aquifer and the Verde River, potential contents of a mitigation plan, and pipeline economics.
People can arrive as early as 4 p.m. to see informational displays. Pizza and beverages will be provided.
Chino Valley Mayor Karen Fann says her town still plans to produce a written mitigation plan before construction of any pipeline.
Chino has no construction timeline since its contract with a Big Chino landowner expired at the end of 2007. The Chino Grande ranch owners couldn't get pipeline financing because of the tough economic times and lawsuit threats from the Salt River Project that serves Phoenix water customers, Fann said.
Prescott and Prescott Valley have mitigation plans for avoiding impacts to the river, Prescott Mayor Jack Wilson said.
While they have not produced those plans in a single document, they have cited activities such as conservation easements on 10,000 acres of the Big Chino Valley, 3,300 acre-feet of historical irrigation water that they have set aside for mitigation, a groundwater computer model, and monitoring wells.
A formal U.S. Fish and Wildlife Service Habitat Conservation Plan would unnecessarily delay the project and wouldn't prevent thousands of new household wells in the Big Chino Valley, Wilson said.
The environmental groups also had planned to present the Upper Verde River Watershed Protection Coalition with petitions containing thousands of signatures that call for a mitigation plan Jan. 28, but the coalition cancelled its meeting.
Fann, the coalition's chair, said the coalition's technical advisors didn't have a quorum at their last meeting where they were going to make recommendations for the coalition meeting.
Big Chino panel speakers
Speakers and topics at the 5:30 p.m. Jan. 28 Big Chino panel include:
• "Why We Should Care about the Verde River" by Joanne Oellers, Verde campaign coordinator for the Center for Biological Diversity.
• "Why Pumping in Big Chino Valley Threatens the Verde River," from Bill Meyer and Ed Wolfe, retired U.S. Geological Survey scientists who have studied the region.
• "A Mitigation Plan: What Could It Include?" from John Zambrano, vice president of the Citizens Water Advocacy Group (CWAG) and retired environmental and water resources engineer.
• "Will We Need Big Chino Water Soon, and Who Will Pay for it?" from Howard Mechanic, CWAG public policy committee chair, Prescott Water Conservation/Safe Yield Committee vice chair, and Upper Verde River Watershed Protection Coalition safe yield workgroup member.
• "Questioning the Economic Case for the Big Chino Pipeline" from John Danforth, CWAG treasurer, former senior vice president and director of research at the Federal Reserve Bank of Minneapolis, and former associate economist of the Federal Open Market Committee.
• "Upper Verde Wild and Scenic River" from Gary Beverly of the Sierra Club.
• Closing remarks from Michelle Harrington, Center for Biological Diversity.
Future monthly CWAG meetings will expand on some of the panel topics.
For example at the CWAG meeting at 10 a.m. Feb. 14, Danforth and Mechanic will discuss economic issues surrounding the proposed pipelines.
For more information, see www.cwagaz.org.