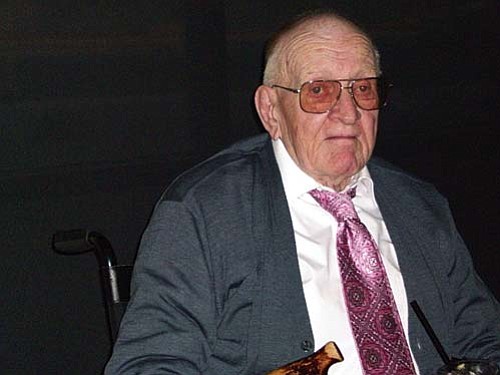 Originally Published: July 31, 2009 9:44 p.m.
Harry Ross Nichols passed away on Monday, June 22, 2009. He was 85 years old. Harry was born on August 23, 1923 to Winfield and Herdella Nichols in East Jordan, Michigan. Harry is survived by his wife, Anne
Justine Neuberg-Nichols, his two daughters, Patricia Marinelli and Lynn Soltero, and by his two granddaughters, Geriann Coultas and Rebecca Smith. Harry and Anne's only son, Win Charles Nichols, passed away the previous year from Cerebral Palsy with Advanced Scoliosis. Harry accomplished much in his life. After being enlisted in the Air Force for well over 30 years, he retired as an (E-8) Senior Master Sergeant in 1973. He also was a member of the Masonic Lodge. He opened his own small engine repair business, starting out as a hobby, soon became Nichols Saw Shop. The shop was located in Texas, New Mexico and finally Cottonwood, Arizona which is now Lynn's Small Engines.
Harry was a wonderful and well respected husband, father and grandfather, and will be greatly missed.
Information provided by survivors.
More like this story