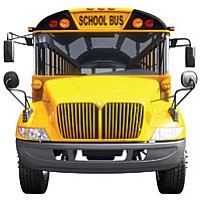 Originally Published: June 25, 2009 4:31 p.m.
CAMP VERDE - As the new fiscal year nears, a round of musical chairs has begun at Camp Verde Unified School District.
In a brief agenda at a special meeting Tuesday, the governing board approved some restructuring requests from Superintendent Dan Brown. That includes new leadership at the high school and middle school.
"Most people wanted change," said newest board member Judy Gilbert. "Well, they're getting it."
Gilbert had questioned Brown about why the positions were not advertised for other candidates.
Brown pointed out the superintendent's prerogative to transfer his administrators as he sees fit. Based on their predispositions, he said, all of those involved are qualified for their new positions.
That includes wrestling coach and CTE Director Bob Weir becoming the principal of Camp Verde High School. He retains his lead position with Career and Technology Education, for a combined contract of $75,000. He will receive mentoring from Russ Snider, coming on board as the part-time middle school principal (at $45,000) while also training administrative intern Danny Howe. Howe currently teaches seventh-grade math, but the intent is to mold him into the next middle school principal.
Meanwhile, current high school Principal Chris Schultz moves into the newly created position of director of operations, with teacher Amy Romero as finance coordinator on a part-time basis. Operations will oversee business services, food service, the physical plant, enrollment, technology transportation and (in league with the superintendent) personnel. The director contract is for $84,000, slightly higher than Schultz's current contract as principal. However, the new duties swallow up the full-time post of business manager.
By Brown's calculations, the movement of personnel will save the district $17,755.
But Gilbert was concerned with the reorganization. "We have a new superintendent, a new middle school principal, a new high school principal, new business manager. All new people, that's a little scary to me," she said.
Brown said Weir has a passion that has earned him more leadership opportunity. Schultz, he said, has a cerebral grasp of finances and numbers that fit the position's demands.
"I believe you're going to see us soar," Brown said.
The approval of the new organizational chart included new job descriptions and evaluation forms for director of operations and finance coordinator. On a related note, Brown said he would like to see evaluations be more standards-based instead of simply evaluating the job description.
Included in all contracts is the caution that they could be reduced if state funding declines.
In other business:
• Board President Tim Roth has the district looking into the possibility of going solar. The school is in the process of acquiring 20 acres north of Apache Trail from the U.S. Forest Service. Roth previously spoke to Brown about available options for solar installation available in such programs as the APS Solar & Renewable Incentive.
Via information gathered by her husband Bill Lee, working for the City of Somerton, Student Services Director Amber Lee said the school could have "lots of options" for buying or leasing solar equipment.
"It is exciting to think we could affect our energy costs," Brown said.
• The board has not approved the curriculum yet, but it did put a waiver on its own policy in a move to switch to A+ software at South Verde Magnet. According to Principal Steven King, the program is a much better fit for the school's students than the OdysseyWare that has been in use. Though the upfront cost is more, he said, it is only a one-time fee and costs less in the long run. It will also be used district-wide and not just at South Verde.
The district policy states that new textbooks or materials must be on public display for 60 days before approval. The board waived 50 days of that, allowing the software to be perused for 10 days before the next school year begins in August.
More like this story