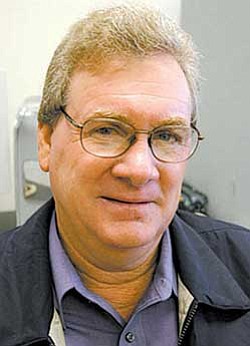 Originally Published: March 11, 2009 noon
It pays to have your name on the ballot.
Just ask Jackie Baker.
The results are not official yet, but it appears Baker will join fellow ballot candidates Bob Kovacovich, Robin Whatley and Pete Roulette to fill the four open seats on the Camp Verde Town Council.
Running for a four-year seat, Baker narrowly avoided a run off with write-in candidate Carol German.
The current vote total is 1,236 for Baker with 874 write-ins.
Write-in candidate Brenda Hauser, however, was nowhere close to Roulette who won the one open two-year seat 1,305 to 685. Hauser had won her current seat running as a write-in in 2005.
Roulette said he actually found out from Hauser that he had won.
"I was on my way to a meeting in Prescott when Brenda called to congratulate me," said Roulette. "She was gracious and wished me well."
Bob Kovacovich led all candidates with 1,519 votes. Whatley was second with 1,419.
Perhaps the most surprising result was the voter turnout. Typically Camp Verde elections see voter turn-outs well in excess of 50 percent. As of Tuesday morning the voter count was just over 40 percent.
More like this story