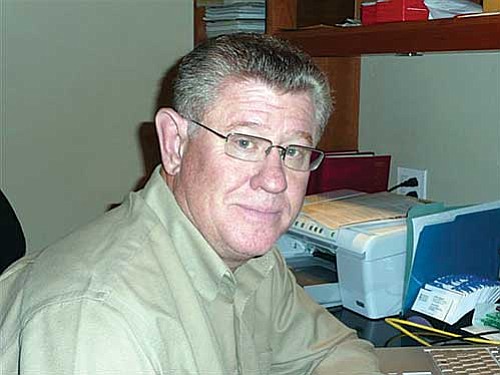 Originally Published: March 31, 2009 3:38 p.m.
Mingus Union High School has a new superintendent. Tim Foist of Gypsum, Kan., was the school board's unanimous choice.
After conducting four, two-hour interviews with the final candidates on Friday, the governing board went into executive session at 8 a.m. Saturday. The board returned to open session at 11:40 a.m. and voted to offer the job to Foist.
"It was accepted," Interim Superintendent Nancy Alexander said Monday morning.
The offered salary range for the job was $92,000 to $98,000. JoAnne Hilde of Search Solutions, the firm hired by MUHS to find superintendent candidates, said Monday morning the offer to Foist was for $98,000.
Hilde had worked with Foist at times for about 10 years. "I truly believe they've hired a man with the expertise and experience to do everything that needs to be done," she said. "He's had such great success in Arizona."
Hilde said Foist will be a change agent for Mingus.
She also said an affluent school district in Tennessee was offering him much more money than Mingus could offer. She said Foist knew what he wanted when he applied to MUHS.
"He knew he wanted a smaller district," she said. "And he knew he wanted a rural district."
Board President John Tavasci Jr. said Foist's contract is for two years with the expectation that it will be extended based on performance.
"We wanted a five-year commitment from him," Tavasci said. "We were very careful that we don't get caught up in a buy-out situation."
Officially, Foist takes over July 1. But Tavasci said Foist will be on board toward the end of April. Tavasci said Monday morning that Foist has already signed papers to buy a home in the area.
"I'm really excited about having him on board," Tavasci said.
Foist worked as superintendent on a retired extended contract in 2007 at Yuma Union High School District. He was superintendent at Holbrook Unified School District from 2000 to 2004, and he also served as district superintendent at Auburn Community Schools in Auburn, Neb., from 1998 to 2000. From 1996 to 1998, he was superintendent of Republic Valley in Indianola, Neb.
Foist worked as an elementary school principal in Sabetha, Kan. from 1986 to 1996, and as a K-12 principal in Fort Peck, Mont. from 1983 to 1986.
He earned a bachelor's degree in physical education in 1973 from Indiana State University. In 1982, he earned a master's in of education from the same university. Foist went on to earn a superintendent's certification from Kansas State University College of Education in Manhattan, Kan.
More like this story