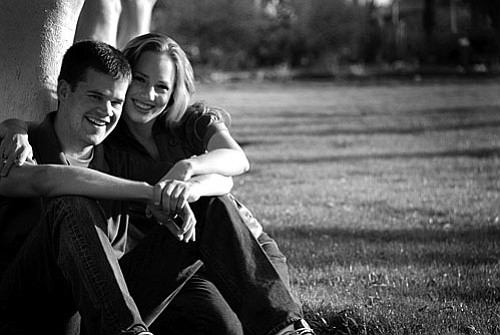 Originally Published: May 9, 2009 11:55 p.m.
Jerry Clawson and Robin and Jimmy Whatley of Camp Verde proudly announce the engagement of their son, Paul G. Clawson, to Ms. Rebekah D. Hall. Rebekah is the daughter of Jerome and Pam Hall of San Antonio, Texas.
Paul is a 1998 graduate of Camp Verde High School, a 2003 graduate of Berea College (B.A. Asian Studies), and a 2006 graduate of Kyushu University in Japan (M.A. East Asian Comparative Political Science). He is currently a student at the Sandra Day O'Connor College of Law at Arizona State University. Upon graduation he will commission as an officer in the U.S. Air Force as a Judge Advocate General. Rebekah is a 2006 graduate of Berea College (B.S. Biology). She is currently an assistant supervisor for United Blood Services in Scottsdale.
Paul and Rebekah will be married on May 30, 2009, at 11 a.m. at City of Grace (Chapel) 655 E. University Drive in Mesa.
More like this story