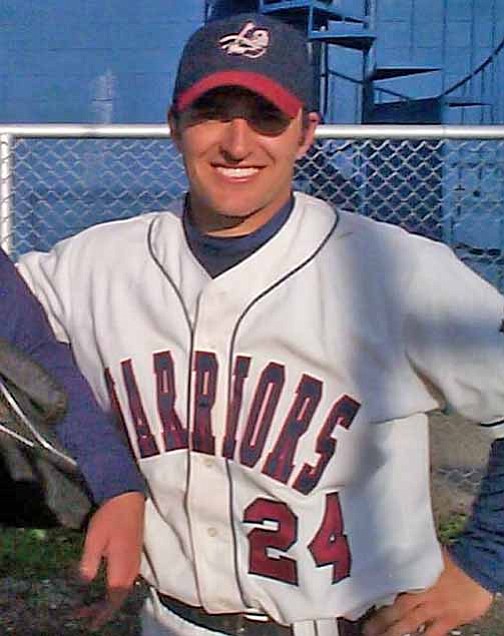 Originally Published: May 30, 2009 2:06 p.m.
Matt Strickland grew up playing baseball in Camp Verde. His dream when he was younger was to play high school baseball.
"When he was little, he always had a stick and ball with him all of the time," said his mother, Ellen Strickland. "He was constantly thinking about baseball."
In his freshman year, he started on the Camp Verde High School varsity team as the shortstop and held that position for the next four years.
"He would have me toss dry beans one at a time to practice batting," said his father, Randy Strickland. "He was always playing catch with his brother."
In 2004, he graduated from Camp Verde and went in search of a college team up and down Arizona to play baseball for. Despite being an All-State selection his junior and senior years, no one was willing to have him on their team ... saying that they never really give small school players much thought according to his dad, Randy Strickland.
Strickland began his college career at Mesa Community College, but didn't play baseball. With hope almost gone, a ray of light shined when Camp Verde resident and coach Steve Hicks suggested that Strickland take a look at Sterling College in Kansas. Hicks graduated from Sterling College and they had just started up a baseball program. Strickland went for a visit and the match worked. Strickland was given a partial scholarship and he was able to continue playing the game he loved in college.
For the next four years, Strickland played on the team, in both infield and outfield. He received a partial athletic scholarship each of the four years and he was able to continue playing baseball while getting an education.
This year Strickland finished his senior year playing baseball for Sterling College. He had his best season yet, batting .316 for the season and .329 in conference play. Strickland hit two home runs and was 3-for-3 with four runs batted in to get his team in the final game for the conference championship but they came up short even though Strickland went 2-for-4 in the championship game.
This season, in 53 games, Strickland hit 11 doubles, six homeruns and had 40 RBIs. He was also a part of the 2009 KCAC Baseball Honorable Mention Team. This honor is voted upon by all of the conference head coaches.
"Matt wanted to play ball," said Ellen Strickland. "His determination paid off, he knew that he wanted to play baseball and that it was for right now. He has such a love for life."
His experiences in college aren't limited to just the baseball field. While at Sterling College, Strickland met his future wife, Amberli Todd-Walker. They met three years ago and will be married on July 11 in Sterling.
Strickland and Todd-Walker will remain in Sterling for another two years as Todd-Walker continues as a Resident Assistant. The plan is to move back to Camp Verde after that. In the mean time, Strickland is going to pursue a career in law enforcement.
"He stays very involved with young people that he was a counselor to at summer camp," said Randy Strickland. "I know they plan on returning to the area after two years. I think he wants to be involved with Camp Verde High School ... he feels connected with the school."
While Strickland stays involved with the ones that he mentored when he was young, he also stays in contact with long time baseball coach Mike Mier.
"Coach Mike Mier did a lot for Matt in life and on the field as well," said Randy Strickland. "They stay in touch still."
Strickland has shown that determination and a passion for something he loved to do paid off. Not only with four more years playing a sport that he loves. But he also got a very good education and met his wife-to-be.
"I want to call the coaches on those teams that said he couldn't play for them and say thank you," said Randy Strickland. "They just didn't know that they were part of a bigger plan."
More like this story