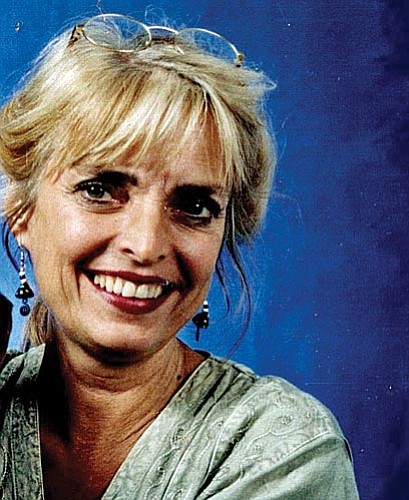 Originally Published: September 17, 2009 6:16 p.m.
CAMP VERDE - Detectives with the Yavapai Sheriff's Office Criminal Investigations Section are seeking public help to locate Kristal Forest, a 64-year-old Camp Verde area woman.
Detectives have determined that Forest was last seen with a man identified as Robert Reed, 55, March 29 in Camp Verde. She had planned to drive her red 1997 Nissan Pathfinder while towing a U-Haul trailer to Austin, Texas. She was expected to arrive on April 2 but never did and has not been heard from since. Bank activity on her account ceased after March 28.
On April 2 the U-Haul trailer rented by Forest was turned in after business hours to a storage lot in Las Cruces, N.M. Detectives obtained video surveillance showing an unidentified pickup dropping off the trailer. It is not known where Forest's furniture and other property may have been taken. Additionally, her two dogs are also missing.
Robert Reed was contacted in August and had possession of Forest vehicle, according to the Sheriff's Office. Police say his explanation about his involvement with Forest and her vehicle contain inconsistencies and he remains under investigation.
Reed also uses the names Charles Olson and Chef Charlie. He is 6-2, 250 pounds, blond hair, blue eyes and 55 years of age. He is currently in custody on an unrelated case.
Detectives are asking the public for information on the whereabouts of Kristal Forest or knowledge of Robert Reed's relationship to her. Contact Detective Alex Jaramillo at (928) 771-3278 or Yavapai Silent Witness at 1800-932-3232. Silent Witnesses never have to give your name and could be eligible for a reward.
More like this story