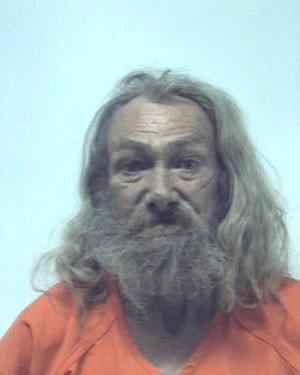 Originally Published: April 29, 2010 3:49 p.m.
CORNVILLE - A bevy of Yavapai County Sheriff's deputies gathered in Cornville's Lower Oak Creek Estates Wednesday to conduct a murder investigation. A main residential street, Kadomoto Drive, was cordoned off for nearly 15 hours.
A 46-year-old woman, identified as Vonda Adams, was shot and killed about 1 p.m. during what appears to be a domestic dispute in the 2600 block of Kadomoto Drive. The Verde Valley Fire Department determined the woman had been killed, and turned the scene over to the Yavapai Sheriff's Office. The street was blocked off with crime scene tape and with a half-dozen investigators and patrolman interviewed witnesses and the suspect.
The suspect in the killing is David Montague, 66.
The Sheriff's Office Command Vehicle and officers remained at the trailer house and continued their investigation until about 2:30 a.m. Thursday.
Adams was found lying on the kitchen floor with an apparent gunshot wound to her upper body.
Witnesses told deputies that Montague, who owns the home, shot Adams. Montague remained at the house and was detained.
Detectives recovered a handgun apparently used by Montague during the shooting inside the home. After their initial investigation, detectives arrested Montague on a single count of first-degree murder and booked him at the Camp Verde Detention Center.
Detectives obtained a search warrant for the home and remained on scene throughout the evening conducting interviews and gathering evidence.
The victim and suspect knew each other, and detectives are attempting to determine what circumstances may have been a factor in the killing.
Montague was due in court Thursday for his initial appearance.
Neighbors say that Vonda Adams often got into trouble and has a court record for drugs and DUI. Montague, however, has no criminal record.
More like this story