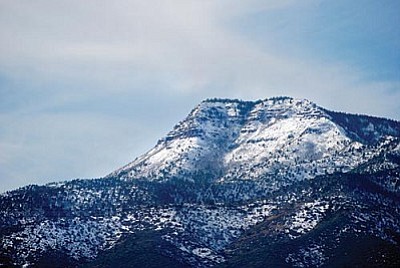 Originally Published: December 29, 2010 4:18 p.m.
Interstate 17 northbound has been closed at the junction of State Route 179, the Sedona turnoff, due to snowfall in Northern Arizona as part of the flurry of winter weather.
Traffic is redirected to southbound I-17 because State Route 89A, the only alternative, remains closed.
*Interstate 40 stretching through Kingman, Flagstaff and Holbrook (milepost 71 to 250) has been closed in both directions due to winter driving conditions.
*I-17 northbound remains closed north of State Route 179. Traffic at this time is being diverted to southbound I-17. Drivers are advised to detour in advance or delay travels to avoid congestion at the turnaround.
*I-17 southbound is closed at Airport Road, about two miles south of Flagstaff. Traffic is being rerouted back to the north. Travel south from Flagstaff at this time is not recommended; no reopen time has been established.
*State Route 89A remains closed from Pumphouse Wash at milepost 386 to Forest Highlands Road at milepost 397 due to winter conditions and resource allocation.
*US 180 between mileposts 236 (Kendrick Park) and 248 (Cedar Ranch)
As conditions change, ADOT will inform drivers via the media, roadway message boards and other communication.
Before heading out on the roads, drivers are encouraged to call 5-1-1 or log on to ADOT's Traveler Information Center at www.az511.gov for the latest highway conditions around the state. The website features images along state highways that give drivers a glimpse of weather conditions in various regions. Driver safety tips are available from the Arizona Department of Public Safety at http://www.azdps.gov/Media/News/View/?p=280 or from ADOT at www.azdot.gov/KnowSnow.
More like this story