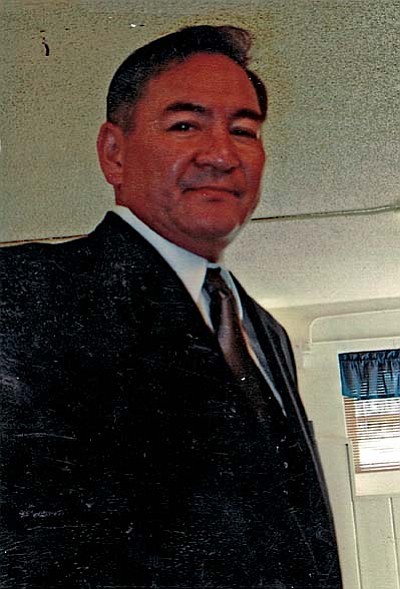 Originally Published: February 9, 2010 7:50 p.m.
Eugene Abe was born Jan. 25, 1947. He was 63 years old. He passed away on Jan. 30, 2010.
He lived in Camp Verde during the remainder of his life. He was born in Elbow Woods, N.D.
During his life, he served in the Marine Corps for six years during the Vietnam War. He married Rita Abe, and had a strong religious background.
He is survived by his daughters Marissa, Tia, and Ahlona; his sons Hillary, John David and Josh; and a loving wife Rita Abe.
He is preceded by his parents Tatsuji and Rita Abe, also by his son John Paul Abe.
The memorial service was held at Emmanuel Fellowship in Cottonwood.
The burial site will be held in Blue Water, N.D.
Information provided by survivors.
More like this story