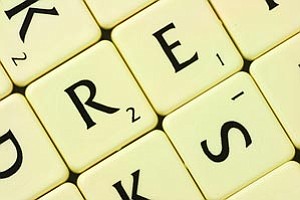 Originally Published: February 16, 2010 3:38 p.m.
The spelling bee winners from area schools will compete in the Yavapai County Spelling Bee at Glassford Middle School in Prescott Feb. 17.
The winner of each individual school spelling bee from public, charter and private schools in the county will have a chance to represent Yavapai County in the Arizona State Spelling Bee. The winner of the state spelling bee will then participate in the Scripps National Spelling Bee in Washington, D.C. in May.
Participants in the Yavapai County Spelling Bee will receive a complimentary lunch and some other surprises. The Yavapai County School Superintendent's Office will give special recognition to first, second, third and fourth place winners.
Students representing Verde Valley Schools:
Fifth-grader Phoebe Chilton will represent American Heritage Academy in Cottonwood.
Beaver Creek Elementary School is sending eighth-grader Aijaye Kent.
Camp Verde School District will be represented by Sarah Hood, fifth grade, for Camp Verde Elementary, and Kelleen Buchanan, eighth grade for Camp Verde Middle School.
Eighth-grader Jessica Bonner will represent Clarkdale-Jerome Elementary School District.
Cottonwood-Oak Creek School District has three schools represented in the county spelling bee: Jeremiah McDowell, sixth grade for Cottonwood Middle School; Caleb Keesler, seventh grade for Oak Creek School; and Katelynn Bushman, fifth grade for Tavasci Elementary.
Sedona-Oak Creek School District has two schools going to the county spelling bee. Eighth-grader Joshua Elfman will represent West Sedona, and sixth-grader Yeseeiri Guzman will represent Big Park.
More like this story