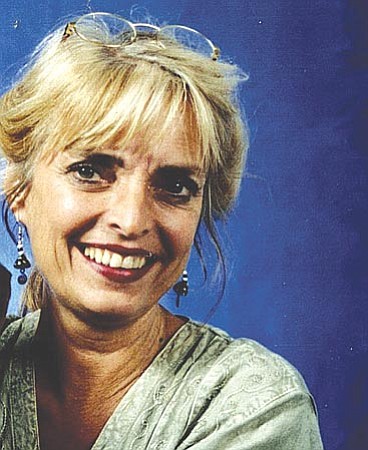 Originally Published: July 17, 2010 4:48 p.m.
COTTONWOOD - The case of the missing Kristal Forest of the Verde Valley seems to have run dry. Detectives from the Yavapai County Sheriff's Office, Criminal Investigations Bureau, continued to ask for information into the sudden disappearance of Kristal Forest during the weekend of March 28, 2009.  Her family and friends have not seen or heard from her since that time, and her dogs and property are also missing
Kristal is 65 years old, 5-foot-8, 135 pounds, with medium blonde graying hair, and green eyes. She had lived in Cottonwood, Cornville and Lake Montezuma.
Kristal Forest was supposed to have been moving from Cottonwood to Austin, Texas, but never arrived in Texas. She was last seen in the company of 57-year-old Robert Reed, also known as "Charles Olson," of Camp Verde. Reed befriended Kristal and was apparently helping her with the move. Kristal and Reed were last seen at the A1 Storage yard in the 3700 block of Highway 260, Camp Verde, on March 28, 2009. The woman's 1997 red Nissan Pathfinder and a U-Haul trailer were also with her at that time.
Investigators have determined that Kristal's U-Haul trailer had been towed to a storage yard on North Main Street in Las Cruces, N.M., around 2 a.m. April 2, 2009. The empty trailer was delivered by unknown person in a dark colored, full sized, extended cab truck with five cab roof lights.
Detectives are hoping to locate the driver of this truck or anyone with knowledge of the trailer's delivery to the Las Cruces storage yard. Detectives recently returned from Las Cruces and Austin, Texas, as part of the continuing investigation and are still seeking leads.
Case Detective Alex Jaramillo may be contacted directly by cell phone at (928) 830-8166 with information or remain anonymous, by contacting Yavapai Silent Witness at (800) 932-3232.
More like this story