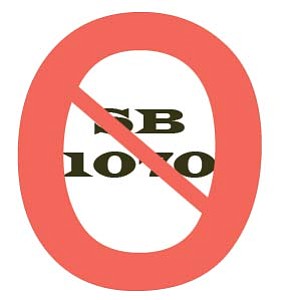 Originally Published: July 21, 2010 3:52 p.m.
PHOENIX -- Immigrant rights groups and their allies are planning a campaign of non-violent civil disobedience around the state to begin July 29, the day Arizona's new immigration law is set to take effect.
In announcements Tuesday in several communities, foes of the statute said they need to call attention to its provisions and how they unfairly target not just illegal immigrants but the entire Hispanic community. While some of what they hope to do is educate the broader Arizona community -- most of whom support the law -- they also intend to seek attention by getting arrested.
And that will take place regardless of whether U.S. District Court Judge Susan Bolton puts the law on "hold' or not. Backers of the protest said that, even without SB 1070, other national and local policies unfairly target migrants.
Sandra Castro, a member of the Puente Movement, said that specifically includes police and sheriff's departments who have provided officers with special training to let them enforce federal immigration law. She said that authorization, known as 287(g), is the equivalent of SB 1070, with local police looking for illegal immigrants.
And many consider the federal government and the Obama administration to be complicit, citing his decision to move National Guard soldiers to the border.
Alfredo Gutierrez, an organizer with Somos America, refused to provide specifics about the kinds of protests envisioned.
"It will be non-violent and it will be symbolic,' he said.
"If what you want is the time, the place, how many, which buttocks people will sit on or stand on, you're not going to get that today,' Gutierrez continued. "I invite you to be there on the 29th and you can find out for yourself.'
He did say that a likely spot for the first protests will be the federal courthouse.
He said while there is a need for national attention, much of the audience for the protests will be those most affected by the law.
"The actions of the 29th are, to a great degree, actions that we take to inspire our own community, to give hope to our own community, against those who want us to leave the state, against those who are doing anything possible to separate our families, tear apart our communities,' Gutierrez said.
Separately, foes of SB 1070 are urging people not to make any purchases on July 29 in a show of economic opposition to the law.
Not everything planned for that day is going to be a protest. The Rev. Phil Reller of the United Church of Christ said it also will include a "faith component.'
He said that actually started more than three months ago with a prayer vigil that has been at the state Capitol since SB 1070 was signed into law.
"We appalled by the scapegoating of immigrants in this country,' Reller said. "We are appalled that a public policy that is called 'forced attrition' can be what is going on in this country of ours and, indeed, in this state.'
That is a direct reference to the statement of purpose in SB 1070 to "make attrition through enforcement the public policy of all state and local government agencies in Arizona.'
More like this story