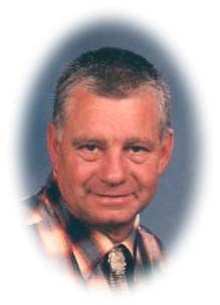 Originally Published: May 22, 2010 2:28 p.m.
Dennis Lyle Petty, 67, of Cottonwood died May 20. He was born October 5, 1942 in Leon, Iowa the son of Lyle and Bernadine (Robinson) Petty.
He was a graduate of Lineville High School and attended Maryville State Teachers College.
Mr. Petty was employed at the Glen Canyon Dam as a concrete inspector, at the Verde Valley Lumberyard as a bookkeeper and then transferred to their Kingman yard, worked at the Duval Mine in Kingman and also worked as a truck driver for 20 years.
He was a member of the Verde Baptist Church and a member of a Baptist church in all of the communities he live, Page, Kingman, Hood River, Oregon. He also was a member of the Independent Order of the Odd Fellows in every community he lived.
He was preceded in death by a brother, Dean Petty and his parents Lyle and Bernadine Petty.
Mr. Petty is survived by his wife of 48 years, Patricia (Baker) Petty; a son, Michael Petty (Janette) of Washington; a daughter Leta Petty Riggleman (Robert) of Oregon; a brother Donald Petty (Joyce) of Iowa; five grandchildren, Tara (Pherigo) Krieger, Leanne Petty, Matthew Petty, Brian Riggleman and Brandy Riggleman; and one great-grandchild Aiden Krieger. 
A visitation will be held Monday, May 24, in the Westcott Funeral Home from 4-6 p.m. A graveside service will be held at Valley View Cemetery on Tuesday, May 25, at 10 a.m. followed by a memorial service at the Verde Baptist Church at 11 a.m.
 Donations in his memory may be made to the Verde Baptist Church, 102 S. Willard St., Cottonwood, AZ 86326 to be used in their youth programs or to the American Diabetes Association, 8125 N. 23rd Ave. Phoenix AZ 85021
 An online guestbook is available at www.westcottfuneralhome.com.
Information provided by survivors.