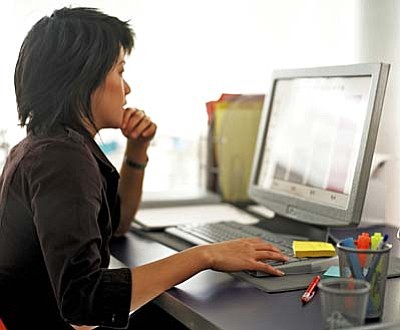 Originally Published: September 4, 2010 1:47 p.m.
There has been little for the American worker to celebrate over the past several month, but there are plenty of reasons to celebrate the American worker this Labor Day.
Like the "Hang In There" kitten poster from the 1970s, the U.S. labor force has had to brave perilous circumstances. Few have not had their way of life changed in some facet by the economy. Jobs have left or disappeared. Millions are under-employed. Millions are without work.
And even the most optimistic forecasts are hardly cheering, no matter what spin is put on them.
So this year's Labor Day marks a fine time to celebrate one another's endurance and fortitude. It is a time to celebrate ingenuity in the marketplace, imaginative job creation and fair management practices in hard times. It is a great time to acknowledge the millions who have put the needs of family ahead of personal pride, taking on unappealing jobs with vigor.
In case you missed it, American workers are tough cookies, and have been for a long time.
First celebrated in 1882, Labor Day became a federal holiday in 1894 in the wake of economic depression as the labor movement rose up out of widespread mistreatment of workers in stressed-out big industries. Many today can relate.
The working world in the United States in 2010 is not what it was promised to be - a world where technological advancement leads to steady employment and more leisure time. We have the technology, and then some, but even hi-tech jobs have not been secure. Those people with abundant leisure time are mostly using it to look for work.
2010 has been a tough one, but the American worker is hanging in there. This Labor Day, a day off has rarely been more merited.
"Whenever you are asked if you can do a job, tell 'em, 'Certainly, I can!' Then get busy and find out how to do it."
-- Theodore Roosevelt