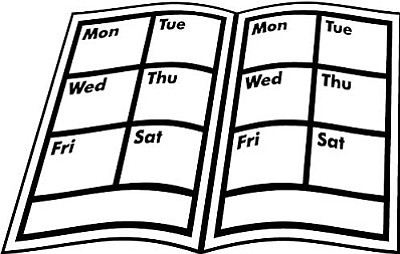 Originally Published: September 23, 2010 1:03 p.m.
Vineyard supports breast cancer research
Arizona Stronghold Vineyards will donate a portion of the profits from each bottle of Dayden Rosé sold throughout the month of October to the Southern Arizona Affiliate of Susan G. Komen for the Cure. Learn more online at http://azstronghold.com/ or at their Tasting Room: 1023 N. Main St., Cottonwood.
It's not too late to join the Verde Valley Voices
Verde Valley Voices is practicing for its Christmas concert Dec. 11. The Choir is a non-audition choir, so anyone who likes to sing or hum a tune is invited to join (you do not have to be able to read music, just carry a tune). Practice is held at the Presbyterian Church located at 1500 E. Hombre Drive in Cottonwood weekly on Tuesday evenings from 6:30 until 8:30 p.m. There are dues per semesters, (one-Sept.-Dec. and Jan.-May), as follows to assist in paying for our music. A single membership is $40.00, $35.00 a piece for members of the same household, and a $20.00 student membership So, please consider joining us for a fun filled evening of wonderful music new friendships.
We are especially lacking in the Tenor and Bass sections, so gentlemen, or ladies who like to sing in the lower ranges, please come. For more information, Please call (928) 649-3172 or (928) 639-2611.
SVVAR Chili Taste Off
Oct. 12
The Sedona/Verde Valley Association of Realtors (SVVAR) announces the 2nd annual Chili Taste Off to benefit the SVVAR Humanitarian Fund. The Chill Taste Off will be at the Blazin' M Ranch from 5 to 7 p.m. Chili and cornbread will be provided by the area's favorite restaurants. There will be many great raffle prizes, and the photography studio will be open at the Blazin' M Ranch for attendees to get their old-time pictures taken. Tickets for adults will be $12, children, $5. Includes samples of the chili, cornbread, and drinks.
The Sedona/Verde Valley Association of Realtors Humanitarian Fund is a non-profit, 501(c)3) charity, set up by SVVAR to help SVVAR Realtor's and Affiliate members experiencing crisis or catastrophes. Funds are made available to members through the Arizona Realtor Disaster Assistance Foundation.
Zumba for a cure
Oct. 15
The Cottonwood Recreation Center and local Zumba instructors have teamed up with Zumba Fitness to support the Susan G. Komen for the Cure to launch a Party in Pink Zumbathon.
From 6 to 8 p.m., in the Rec Center gymnasium, we'll be getting our Pink ON! Join Zumba instructors Eric, Rose, Roxanne, and Yolanda for a soulful night of sweat, purpose, fun and love.
All are welcome as this event is free for the entire community. Donations are encouraged and proceeds will go to the Susan G. Komen for the Cure.
Balancing Money, Medicine, and Meaning
Oct. 21
Kira Golden of Edward Jones hosts the investment seminar, "Discovering What Matters: Balancing Money, Medicine, and Meaning" --Helping you to discover your unique purpose in life as you head toward retirement. Guest speaker is Chuck Deuth of Met Life Investors.
The event is at noon at Sedona Community Center, 2615 Melody Lane, Sedona.
Lunch is provided. Please RSVP to (928) 282-1194 in order to reserve your lunch.
Kiwanis Donation Spaghetti Dinner in Rimrock
Sept. 24
The Kiwanis Donation Spaghetti Dinner will be served at the Montezuma-Rimrock Fire Station, 3240 E Beaver Creek Road, from 5 to 7 p.m. The food is good, the company of all your friends is even better, and donations help to support daycare for preschoolers and after-school activities for students. Kiwanis K-Kids and Builders Club students are decorating the tables with a Reduce, Recycle and Reuse theme. In addition, there will be other information displays. Sponsors of the dinner include the Rimrock Mercantile and National Bank of Arizona (NBA) and Cottonwood Wal-Mart and Taco Bell.
Beaver Creek Rummage Sale
Oct. 1-2
The Beaver Creek Adult Center at 4250 Zuni Way in Lake Montezuma will be holding its annual fall rummage sale Oct. 1 from 8 a.m. to 4 p.m. and on Oct. 2 from 8 a.m. to 2 p.m. Come and see what bargains you can find - everything for y our household. No clothing at this sale, but all linens, rugs, pillows, etc., are included.
BC Library book/yard sale
Oct. 15-16
Friends of Beaver Creek Library invites everyone to the first FBCL Yard and Book Sale. The fun goes from 8 a.m. to 1 p.m. each day at 3890 E. Sycamore Lane in Lake Montezuma. They feature many new and gently used items including furniture, housewares, clothing, garden décor, collectibles and books. Please no early birds. All proceeds go to the new Beaver Creek Library.
Camp Verde Homecoming hits town
Sept. 24
Camp Verde High School celebrates its homecoming this week. Friday at 2:30 p.m., there will be a Homecoming Parade on Main Street downtown, from Ace Hardware to the Camp Verde Feed Store. The Camp Verde High School FFA will be sell tri tip steak sandwiches at the tailgate party before and during the football game, which starts at 7 p.m. against Northwest Christian. Cost of the dinner is $10 including sides and a beverage.
Rainbow Acres unveils Soderberg's newest work
Sept. 24
Rainbow Acres invites you to the unveiling of renowned artist John Soderberg's "Christ the Healer." This is the first of his "Christ" series to be displayed in the Verde Valley. The unveiling will take place at 4 p.m. at the new Palmer Community Center at Rainbow Acres 2120 W. Reservation Loop Road, Camp Verde.
For further information call (928) 567-5231
Tom Sawyer Day at Fort Verde
Sept. 25
The historic Parade Ground at Fort Verde State Historic Park is surrounded by a white picket fence. Please join us, and work as Tom Sawyer did, to paint the fence from 8 a.m. to noon. This event is a National Public Lands Day volunteer event.
Just as in the days of Tom Sawyer, folks lined up to give Tom Sawyer their finest treasure in exchange for the opportunity to help whitewash the picket fence. This is a great opportunity to show your children how to give back to their community and enjoy Arizona's State Parks. Last year over 80 volunteers of all ages, from Scout groups, corporate groups, church groups and civic groups enjoyed hard work, camaraderie, and historical interpretation.
The Park will provide some equipment including scrapers, buckets and paint. If you have a paintbrush, please bring it with you, if not, we will have a supply on hand as well. Please consider bringing a non-perishable item to donate to the local food bank and help those in need.
Bring your entire family to come and help for however long works for your family. Any age that can paint is welcome. Volunteers 13 years of age or younger must be accompanied by a parent or legal guardian. Volunteers 14 to 17 years of age may volunteer without parental supervision, with a signed parent release form.
For more information or to register for this event, please call the volunteer manager at (602) 542-4174 or visit AZStateParks.com. For park information call Fort Verde at (928) 567-3275.
Camp Verde Zoning Ordinance Update
Sept. 27
The Town of Camp Verde will hold a Joint Work Session with the Planning & Zoning Commission and the Zoning Ordinance Rewrite Committee (ZORC) meeting regarding the Planning and Zoning Ordinance Update project at 6:30 p.m. in the Camp Verde Town Council Chambers located at 473 S. Main St., Suite 106, in Camp Verde.
At the meeting there will be review and discuss of drafts Part I: Introduction (Title and Scope, Definitions, etc), Part V: Subdivision & Land Division Regulations, and Part VI: Procedures and Administration.
All interested parties, regardless of knowledge of current regulations, are encouraged to attend and participate.
If you have additional questions and or would like additional information, please visit the Town's website at www.campverde.az.gov or contact Ms. Valerie House at (928) 567-0534, ext. 135.
Final Concert in the Park
Sept. 25
The 2010 season closer of Clarkdale's Concerts in the Park series is one of the Valley's favorite bands. Major Lingo will perform 6-8 p.m. at the Clarkdale Town Park gazebo. This concert is sponsored by The Clarkdale Foundation.
Major Lingo was formed in 1982 by current members Tony Bruno, slide guitarist extraordinaire, and John Ziegler, singer, guitarist and songwriter. The band currently also includes songwriter Sally Stricker on bass and vocals, and Steve Botterweg on drums and vocals.
Remember to bring your own seating and that alcoholic beverages are not permitted in the park.
For more information please visit: http://www.clarkdale.az.gov/concerts_in_the_park.htm or contact Clarkdale Parks and Recreation at (928) 639-2490 or email: dawn.norman@clarkdale.az.gov.
Learn about Sustainability Park
Curious about the Clarkdale Sustainability Park? Want to hear the latest information about the Clarkdale Sustainability Park? Please join Mayor Von Gausig and Town Manager Gayle Mabery to learn about the Clarkdale Sustainability Park concept. A series of public presentations have been ongoing at different dates and times so as many people as possible can attend. There will be a Power Point shown with time afterwards for open discussion of comments and questions. Upcoming events:
· Wednesday, Sept. 29, at 3 p.m.
· Wednesday, Oct. 27, at 6 p.m.
The Aug. 31 presentation will be held in the Clarkdale Administration Building (located below the Library), located at 39 N. Ninth St. in Clarkdale.
Faculty Exhibition at Verde Gallery
Thru Sept. 30
David Woof is happy to join an invitational exhibition of art works created by fellow Yavapai College Faculty and Staff at the Verde Gallery on the Verde Valley Campus.
Virginia Pates, Gallery Manager and 3D Department Head, in concert with her gallery management team, Catherine Kubu and Taylor Hellmann, is bringing together the creative vision of the Art Faculty as well as delightful and diverse contributions from the Faculty and Staff of all disciplines on the Verde Valley Campus of Yavapai College.
Visit the new Vineyard flourishing just up the path behind the Gallery.
For additional information please contact: Virginia.Pates@yc.edu or (928) 649-5466
Archive collections manager volunteer applications being accepted
The Town of Clarkdale's Heritage Conservancy Board is seeking applications for appointments to the Archive Collections Manager volunteer position. The term for this position is from the appointment date through Dec. 31, 2011. Individuals interested in serving in this position should submit an application to Town Hall. This volunteer position will remain open until filled.
The Collections Manager, under the supervision of the Town Clerk, is responsible for the daily application of the Archive policies and procedures. The Heritage Conservancy Board shall appoint a person to be the Collections Manager.
Applications are available at the Town Hall Administration Building, or may be printed from the Town website at: http://www.clarkdale.az.gov/forms_and_documents/Archive_Collection_Manager_Application.pdf
For questions please contact Charlotte Hawken at 639-2485, or Charlotte.Hawken@clarkdale.az.gov.
Head Start accepting applications
Yavapai Head Start and Early Head Start, and NAEYC accredited program is now accepting applications for the 2010-11 school year. Head Start is a federally funded free preschool program for income eligible families from prenatal to 5 years of age. We serve children at all developmental stages and meet their individual needs. You can pick up an application at Yavapai Head Start located at 601 Black Hills Drive in Clarkdale. For further information/ or applications you call (928) 634-8308
Jerome Elks Rummage Sale and Pancake Breakfast
Oct. 2-3
The Jerome Elks Annual Rummage Sale is Oct. 2, from 8 a.m. to 3 p.m., and Oct. 3 from 8 a.m. to noon. The Lodge is located at 100 S. Broadway, Clarkdale.
On Saturday they are serving a pancakes, bacon and sausage breakfast from 8 to 11 a.m. Cost is $3. At 11 a.m. they will switch to lunch, serving hamburgers and hot dogs with chips. Cost is $2 for a hamburger and $1 for a hot dog. Shop while you lunch.
There are many treasures at this sale. Jewelry, furniture, knickknacks, curtains and numerous other items are available and priced to sell. If you would like to make a donation, call Bill at (928) 300-7297 for a pick up.
Jerome Elks Soccer Shoot
Oct. 3
 The Jerome Elks Lodge is looking for children of all ages up to 13 years, to compete in the Annual Soccer Shoot. The competition is based on how well you can shoot and score goals. Children shoot in age related competitions.
The Shoot will be at 12:30 p.m. at the Clarkdale Jerome Elementary School, 1615 Main St., Clarkdale.
Proof of age is required; bring your birth certificate. Winners of the Shoot advance to the North District Soccer Shoot - and then onto the State competition held in Tempe. Call Ruthanne Plas at (928) 649-2497 or Steve Munro 649-3559 more details or questions.
Fire & Steel Bike Run fundraiser
Oct. 9
Verde Valley Fire District is hosting the fifth annual Fire & Steel Run to benefit Trauma Intervention Programs of Arizona. The run starts at Verde Valley Medical Center in Cottonwood and ends at the Moose Lodge in Clarkdale. Kickstands up at 10 a.m.
Cost for the full event is $25 per rider, $20 per passenger. Registration for the run includes dinner, run card, and entertainment by the Cadillac Angels. No bike? Then join us for dinner and entertainment for just $15. First 100 registered receive a bike pin. There will be raffle prizes and a 50/50 drawing.
TIP provides volunteers who respond to emergency situations, offering support and practical help to those impacted by loss from fire, death, accidents, illness, or other emergency situations.
You can register for this run on-line at www.TIPofAZ.org, register the day of the event, or pick up a registration form at Verde Valley Fire Station 31, 2700 Godard Road, in Cottonwood. For more information call Sue at (928) 445-4655.
Dance to Sentimental Journey
Oct. 9
The fourth dance of the 2010 Season with the big band sound featuring Sentimental Journey, a live 16-piece orchestra, will be at the Clarkdale Clubhouse on Ninth Street in Clarkdale. Dancing begins at 7 p.m. and runs until 10 p.m. This is a non-alcoholic event and refreshments are available. Admission is only $7.50 per person and you can dance the night away.
The Clarkdale Heritage Conservancy Board and the Clarkdale Heritage Center continue to host these dances. For further information call the Clarkdale Town Hall at (928) 639-2441 or Pat Williams at 649-9672.
Vendor spots available for Arts & Crafts Festival
Nov. 6
Artisans & Crafters, there are spaces available for the Fall Festival at St. Thomas Episcopal Church in Clarkdale. This Arts & Crafts Festival will be held Saturday, Nov. 6, from 9 a.m. to 3 p.m.
St. Thomas is looking for quality artists and artisans to add to the growing list of exhibitors. We want this to be one of the biggest and best craft events in the Verde Valley.
To reserve your space and for more information, call Shirley Smith at 649-2154. St. Thomas is located across from the post office in Clarkdale.
Fish dinner with the Moose
Loyal Order of Moose, a nonprofit organization, has a fish dinner each Friday. The menu includes baked fish, fried fish, shrimp, chicken, and combo plates. The kitchen is clean and inspected by Yavapai County, and the volunteer kitchen helpers have health cards. Dinner is 5-7 p.m. Moose Lodge, 1051 S. Broadway, Clarkdale. Call (928) 634-8668 if you have any questions.
Cornville
Benefit for Sylar Newton funeral
Sept. 25
A special benefit concert to raise funds to help pay the funeral expenses of little Sylar Newton will be from 3 p.m. to close at The Old Corral Bar, 11375 E. Cornville Road in Cornville. The event is sponsored by the Sara Cares Foundation and will feature performances by Chris Berry & The Retrofitters plus Friends. Proceeds from the concert will go directly to pay for Sylar's funeral and any monies left over will be donated to the National Center for Missing and Exploited Children.
The Sara Cares Foundation is a nonprofit charitable trust that among other things helps children and their families who have suffered catastrophic injury or death primarily by fundraising. Sara cares can be contacted at: (928) 227-3236, saracaresfoundation@hotmail.com.
Seed School breaks ground in Cornville
Sept. 25-Oct. 2
In response to consumer concerns about genetically modified seeds and the take over of our food system, Seeds Trust presents an eight-day seed saving school in Cornville, Arizona at Seeds Trust headquarters. Seed School will inspire and teach the practical, detailed information necessary to recreate the genetic foundation for a truly sustainable agriculture.
Classroom time in this permaculture inspired program will range from an introduction to genetics to modern database management (for those wishing to start a seed business or add a seed component to an existing organization).
It will be balanced with hands-on activities including harvesting, processing, germination testing and packaging seeds.
The cost for the eight-day immersion is $1,500. An application is available on-line at SeedsTrust.com. For more information, email: belle@seedstrust.com or call: (928) 649-3315.
Olde Tyme Country Fair
Nov. 20
The annual Olde Tyme Country Fair is 10 a.m. to 4 p.m. at Oak Creek School, 11490 Purple Sage Road in Cornville. This is a fun day for the whole family, with arts and crafts, entertainment, games and food. Call (928) 639-5109, brossiter@cocsd.k12.az.us.
Cottonwood
Music at the Clemenceau
Sept. 24
Museum goers are in for a special treat when Dave Rentz will be the featured musician at this month's Last Friday event at the Clemenceau Heritage Museum.
Dave will be at the Museum from 11 a.m. to 2 p.m., and it's sure to be a lot of fun. He improvises as he goes along, combining music, percussion, audience participation and some comedy into his presentations.
The Clemenceau Heritage Museum is located on the corner of Willard and Mingus in Cottonwood; admission is free, donations welcome. Telephone (928) 634-2868, www.ClemenceauMuseum.org on the web.
Make plans for Verde River Day
Sept. 25
The goal of Verde River Days is to foster a renewed sense of awareness, interest and concern for the Verde River as a community resource that should be protected and used wisely. If you have a special interest in the Verde River or if you are a nonprofit organization and are interested in being an exhibitor, call (928) 634-7594 or email christian@cottonwoodchamberaz.org.
Here II Here in concert at OTCA
Sept. 25
The popular Florida band Here II Here returns to Cottonwood's Old Town Center for the Arts at 7:30 p.m. The passionate and original lyrics of this 'Conscious Pop' band will be accentuated by the graceful moves of Holly Luky and the D.O.L.L.S Bellydance Fusion. Tickets are $12 in advance and $15 at the door.
For more information, call (928) 634-0940 or visit www.oldtowncenter.org.
Grand re-opening benefits animal shelter
Sept. 25
KA Cycles, 595 S. Sixth St., Cottonwood, has organized a grand re-opening from 9 a.m. to 4 p.m., with food, vendors and door prizes. Grand prize is a four-day, three-night stay in a Las Vegas condo. All proceeds go to the Camp Verde Animal Shelter. Door prize drawing starts at 2:30 p.m.
Blue Star Mother's Tea
Sept. 26
The American Legion 480 S. Calvary Way, Cottonwood is hosting a Blue Star Mother's Tea. If you are or know anyone that have a son/daughter or grandchild that is on active duty and would like to attend our tea function, please contact Post 25 at 634-3004. The tea will be held on Sept. 26 at Post 25 from 11:30 a.m. to 1:30 p.m.
DORR/DOVV annual picnic
Sept. 26
The annual Democrats of the Red Rocks and Democrats of the Verde Valley picnic is 11:30 a.m. to 3 p.m. at Living Springs Campground in Oak Creek Canyon (at the Trout Farm). Join fellow Democrats and winning primary candidates for great food, cold drinks and a fun-filled day.
Bring the family, friends and your fishing pole. For directions and information at DORR, call (928) 203-5858. For a ride from the Verde Valley, call 639-3688.
Sign up for free canoe rides at VRD
Sept. 26
The Verde River Citizens Alliance is offering free canoe rides in celebration of Verde River Days. The rides will be at 8 a.m. and 10:15 a.m. and leave from the day use area of Dead Horse Ranch State Park. (Park admission will be charged.) Canoes will be available to those with paddling experience as well as guided canoes for those new to river canoeing. A reservation is necessary. Call Marsha at (928) 634-8738 to get yours.
Music at the Legion
The American Legion at 480 S. Calvary, Cottonwood, has music every Sunday from 2 to 5 p.m. Happy Days with Charlie as the lead singer is at the Legion on the first and third Sunday. The Renegade band is on the second and fourth Sunday. The Renegade band is mostly made up of Stars from Happy Days. You will love the music and all your friends will be there. The Legion is open at 10 a.m. for members and their guests.
Compassionate Friends chapter meeting
Compassionate Friends is self-help, nonprofit for families who have experienced the death of a child. The meeting is for Parents, and siblings. They meet at Mountain View United Methodist Church, 901 S. 12th St., Cottonwood, the second Thursday of every month at 7 p.m. For more information contact Janet Kelly (928) 301-1739 or Kristina Bonfoey at 649-5889.
Free basic computer class
Sept. 27
The Camp Verde Adult Reading Program is offering a free adult education class in "Basic Computer Skills" for those who speak English as a second language or who just want the very basics of computer skills, The class is 5:30-8:30 p.m. on Mondays and Wednesdays for 10 weeks. The program is at 395 S. Main St., Room305, in Camp Verde.
What is the Glycemic Index?
Sept. 27
Verde Valley Medical Center's Diabetes Education Program is reaching out to embrace the diabetic community and their loved ones by hosting local monthly diabetes support groups. The September meeting is 5-7 p.m. in VVMC's Conference Rooms B and C. This month's meeting will feature Dietitian Megann Dastrup, R.D. Dastrup will discuss the glycemic index, the pros and cons associated with the glycemic index and how it may help control blood glucose. To RSVP, call VVMC at (928) 639-6346; walk-ins are welcome.
Become a hospice volunteer
Sept. 28
Volunteers are the heart and soul of a community and at Northern Arizona Hospice, volunteers are an integral part of the care team. Volunteers work closely with patients and families to provide comfort and ease during the final stages of life. The three areas volunteers are needed include family support, office support and fund-raising.
Volunteers are required to complete a five-week training course to ensure ease into the position; training sessions are held twice a year. The next five-week volunteer training session begins Tuesday, Sept. 28, and ends Wednesday, Nov. 3, with a graduation and award ceremony. Classes are scheduled for 1 - 4 p.m., each Tuesday and Thursday.
To sign up for training classes, learn more about Northern Arizona Hospice or to make a donation, call (928) 639-6676 or visit NorthernArizonaHospice.com.
Loss Survivors Group to Meet
Sept. 28
After a loss, despair, loneliness and the question of "how do I get through this?" is common. Steve and April Palmer of Westcott Funeral Home will host their fall seminar on "Living with Loss." This two-hour seminar at 10 a.m. will provide a safe, caring small group setting where individuals can learn skills and receive support while dealing with their grief and loss experiences. A light luncheon will served following the seminar
The seminar will be held at the Cottonwood Senior Center, 500 E. Cherry St. (at Sixth Street) Cottonwood.
The group presenter and facilitator will be Elaine Rankin, PhD, RN. This seminar will be followed with a five week weekly meeting group starting Sept. 28.
For more information, call Steve Palmer at Westcott Funeral Home, (928) 634-9566. There is no cost, and reservations are not necessary.
High Desert Kickers dance
Oct. 1
The High Desert Kickers are pleased to announce the start of a once-a-month Friday night dance at the Cottonwood Civic Center building on Main St. in Old Town. Times will be 7 to 10 p.m. Cost is $5 per person. Both line and couples dancers are welcome. Beginning line dancers are invited to come at 6:30 for a brief introduction. For more information call Kent at (715) 923-4502 or Jean at (928)567-5874.
Rhythm & Ribs returns
Oct. 2
The City of Cottonwood's Parks and Recreation Department is hosting its fifth annual Rhythm & Ribs event at the Cottonwood Kids Park featuring the Grammy-nominated Gin Blossoms. Their latest album, No Chocolate Cake, will be released Sept. 28.
For more information contact the Cottonwood Parks and Recreation Department at (928) 639-3200.
Senior Center Golf Tourney
Oct. 2
The Verde Valley Senior Center is holding its third annual Golf Tournament at the Verde Santa Fe Golf Club. Sign in at 8 a.m.; 9 a.m. shotgun. Sign Up Now!
Early Bird Special run until Sept. 24: Single player - $85; Foursome - $320.
Late Birds after Sept. 24: Single player - $95; Foursome - $380.
Fees include green fee, cart fee, Mexican buffet and goodie bags. Hole in One wins a 2010 Jeep Wrangler from Oxendale.
Contact: Debbie Moore, activities/events coordinator at (928) 634-5450 or dmoorevents@yahoo.com.
Early-bird tickets to 2010 Harvest Moondance
Oct. 2
Dust off your dancing slippers and prepare to learn the latest grooves as Verde Valley Presbyterian Church celebrates its 25th anniversary with the "2010 Harvest Moondance" 7-9 p.m. This all-ages community outreach gala coincides with the inaugural "Bright Heart Awards" to be presented to two Verde Valley residents (and one posthumously) who have provided outstanding examples of volunteerism or acts of humanitarianism to area citizens. Several local dignities are expected to attend the awards presentation to be held during the Harvest Moondance.
Early-bird tickets to the Harvest Moondance are still available but going fast. Suggested donation is $5 and up ($10 at the door, if space is available). For advance tickets, call (928) 649-6599. A portion of event proceeds will be donated to each of the three award recipient's charity of choice.
All events will be held at Verde Valley Presbyterian Church, 1500 E. Hombre Drive, in Cottonwood. For more information, contact the church office at vvpchurch@gmail.com or (928) 634-0019.
Time for Early Settlers' Day
Oct. 2
Come celebrate Early Settlers' Day at the Clemenceau Heritage Museum. It's a day of festivities celebrating the lives of the early settlers in the Verde Valley. The event takes you back to a bygone era with hands-on fun, demos and exhibits including honey gathering, corn grinding, wood carving and whittlin', antique fly wheel engines, cattle branding, quilting, spinning, weaving and lots more.
There will be hot Dutch Oven biscuits, fresh off the chuck wagon, along with homemade butter, hand-churned ice cream to sample, and musical entertainment to set the feet a-tapping.
Hours are 9 a.m.-3 p.m. on the corner of Mingus and Willard in Cottonwood. It's all free, so round up family and friends and come enjoy a day of old-fashioned fun.
House of Ruth's Walk for Life
Oct. 2
Walk for life will be at Verde Baptist Church, 102 S. Willard St., Cottonwood. Early registration will take place on Oct. 1 from 5 to 7 p.m. Registration and breakfast will be held on Oct. 2 from 7:30 a.m. to 8:45 a.m. The Walk for Life walk follows a 3.3-mile route. After-the-walk celebration will include refreshments, music, prizes and activities for the kids. Walkers turning in $50 will receive a pro-life lapel pin; turn in $100 and receive a T-shirt and pin. Other prizes will also be awarded based on money turned in at registration. These include trips, gift certificates and lots more.
Further information and walker packets are available from your church representative or at House of Ruth Pregnancy Care Center, 1198 E. Mingus Ave., Cottonwood. All proceeds benefit the House of Ruth Pregnancy Care Center, serving women and families of the Verde Valley since 1988.
Educate Yourself at Verde River Growers
Verde River Growers, a 15 acre plant nursery located in the heart of Cottonwood, is inviting the public to attend free classes for the month of October.
Classes will be on Saturdays at 9 a.m. (weather permitting) and will be held outside. Wear good walking shoes, stay cool with a hat and water. Following class, there will be an informal tour and more information shared on what Verde River Growers is all about. Registration is not necessary, yet being on time is appreciated.
Verde River Growers' address is 2613 S. Rocking Chair Road. Please call 300-1084 and speak to Hillary for directions or more information.
Class schedule
Oct. 2: Prepare For Winter Gardening - Plan for producing great tasting vegetables through the winter months. Instructor: Emerson Jones
Oct. 9: Thorn no More! Learn the Steps To Grow Great Roses - All about the shrub rose - an easy, hardy and prolific plant that grows in any garden. Instructor: Shaun Symond
Oct. 16: A Home Orchard & Organic Insect Management - What it takes to grow fresh fruit and berries plus learn to identify the insects that help or hurt your efforts. Instructor: Emerson Jones
Oct. 23: Native Plants For Your Home and Garden - How to grow a more sustainable yard and garden with local native plants. Instructor: Shaun Symond
Write your life story
Oct. 4-5
Dr. Marjory D. Lyons, founder and president of an independent publishing company, will
present a writing seminar at the Cottonwood Recreation Center. Speaking on the topic "Tips on Writing Your Life Story," Lyons will discuss the process of writing memoirs and life stories. She will offer practical ways to get organized, collect memorabilia, determine milestones, set up chapters, develop scenes and establish theme. All participants will have an opportunity to write during the session, and are invited to bring manuscripts to the seminar.
To register for the seminar or private consultation, contact local resident, Michael Jefferson, Cornville, AZ at (928) 963-0725 or Michael@telling-your-story.com The first two participants to sign up for October 4 or 5 seminar will receive an additional 30 minutes of free writing guidance. The new Cottonwood Recreation Center is located at 150 South 6th Street, Cottonwood, AZ (next to Cottonwood Public Library).
Seventh annual Pet-A-Palooza
Oct. 9
Meet your new best friend at the seventh annual Pet-A-Palooza at the Children's Park on the Verde Valley Fairgrounds in Cottonwood from 10 a.m. to 4 p.m. More than 150 homeless cats and dogs from humane societies and rescue groups around Northern Arizona will be looking for forever homes. Please open your hearts and homes to these loving animals. Remember to always spay and neuter your pets. There aren't enough homes for them all.
Live disease-free
Oct. 9
Aajonus Vonderplanitz, PhD, author of "We Want to Live" and a leading nutritionist, offers a free lecture at 11 a.m. on how to live disease-free with more clarity, strength and energy. The lecture will be followed by a workshop from 1 to 7 p.m. Cost of the workshop is $95. It will be in the auditorium at Westcott Funeral Home, 1013 E. Mingus Ave., Cottonwood. Call (928) 646-0297.
Seasonal Flu Shot Clinics
Yavapai County Community Health Services will offer eight walk-in clinics for seasonal flu shots in October. Clinics are scheduled at the clinic site in Prescott and Cottonwood, as well as two clinics at the Prescott Rowle P. Simmons Community Center. The cost is $30 in cash or by personal check with photo ID. Blue Cross/Blue Shield, Medicare or Medicare Advantage insurance cards are the only insurance plans accepted; AHCCCS patients will need to refer to their physician.
Oct. 9 Cottonwood Board Of Supervisors Room 9 a.m.-noon
Oct. 16 Cottonwood Board Of Supervisors Room 9 a.m.-noon
Oct. 23 Cottonwood Board Of Supervisors Room 9 a.m.-noon
The seasonal flu vaccine protects against three influenza viruses that research indicates will be most common during the upcoming season. The 2010-11 flu vaccine will protect against 2009 H1N1, and two other influenza viruses.
Visit the website at www.yavapaihealth.com for flu consent forms, vaccine information sheets and walk-in clinic schedules. If you cannot attend one of the scheduled walk-in clinics, please call (928) 639-8132 to make an appointment. Appointments are limited.
Get ready for 'Toys for Tots' golf
Oct. 16
It's time to "save the date" for the fifth annual "Toys For Tots" golf tournament with proceeds going to the local youngsters here in the Verde Valley. The Marine Corps League provides Christmas toys at parties, and this fundraiser supplements what is collected in boxes at many Verde Valley businesses.
The event is at the beautiful Verde Santa Fe Golf Club off Cornville Road. Shotgun start is at 8 a.m. The fee is $95 per player, with a $5 discount for signups before Oct. 8. This includes a scramble format, green fees, golf cart, range balls, lunch and free promotional items.
A new car from Larry Green dealership is being offered for a hole-in-one on #4, and prizes will be given for other holes-in-one. There is an opportunity to win a purse for the 3 winning teams, as well as individual prizes for long drives, etc. Wonderful raffle prizes will again be available, and a huge silent auction featuring trips, art, local excursions, Ping golf clubs, and restaurant certificates.
Put a team together, or enter as a single and get on a team. Bring a new unwrapped $10 toy for a raffle ticket, or purchase tickets at check-in. Entry forms will be available at Verde Santa Fe Golf Club, and by calling (928) 649-3747. Sponsorships are also available.
AirFest & Wine Tasting
Oct.16
The AirFest & Wine Tasting is at Cottonwood Airport, 1001 W Mingus Ave, Cottonwood, (928) 634-8033, 7:30 a.m.-6 p.m. Relive the glory days with World War II Airmen, enjoy a pancake breakfast, vintage airplanes, classic cars, hang gliders, hot air balloons, food and vendors, airplane rides and wine in the beautiful Verde Valley. Adults $3; children under 12 free.
Car Show at the Legion
Oct. 16
The Sons of the American Legion Post 25 is having the inaugural Car Show from 8 a.m. to 3 p.m. Free admission, music, beer garden, hamburgers and hot dog; drawings for raffle prizes. There are 40 spaces available on a first come first serve bases. The $20 entry fee per car includes ticket for free lunch.  Judging will be at 1:30 p.m. for trophies.
American Legion Post 25 is located at 480 Calvary Way, Cottonwood.
Call Carl Whitacre at (928) 567-7409 for pre-registration information and/or donation information. The event will benefit the veterans programs through the American Legion Post 25.
Toys for Tots golf tourney
Oct. 16
The Verde Valley Detachment of the Marine Corps League invites everyone to sign up for the fifth annual "Toys For Tots" golf tournament. The event is at the beautiful Verde Santa Fe Golf Club off Cornville Road. Shotgun start is 8 a.m. The fee is $90 per player if you sign up by Oct. 1. This includes a scramble format, green fees, golf cart, range balls and lunch.
Proceeds benefit the local Toys for Tots campaign here in the Verde Valley. The charity golf tournament provides Christmas toys at parties for needy youngsters in our valley. the fundraiser supplements what is collected in many boxes found after Nov. 1 at businesses and service agencies.
Put a team together, or enter as a single and get on a team. Entry forms are available at Verde Santa Fee Golf Club, and by calling (928) 649-3747. Sponsorships for holes/carts are also available.
ICC third annual Arts & Craft Fair
Oct. 23-24
Immaculate Conception Catholic Church hosts the third annual Arts & Crafts Fair Oct. 23 from 9 a.m. to 6 p.m. and Oct. 24 from 10 a.m. to 4 p.m. in the Parish Hall.
The Arts & Craft Fair & Homemade Pie sale will bring artisans from all over displaying their creativity. There is also a Chinese Auction, which will include some high-end items that have been donated by the Artists and Crafters for this event.
The Knights of Columbus will be grilling & selling hamburgers & hot dogs, for lunch from 11 am to 3 pm. Come shop early for the best selections for Christmas or a gift for that special someone.
Proceeds to benefit the Ministries & Outreach Programs of Immaculate Conception Church. Crafters, we still have space available for your booth. For information please call Christine Soliz 634-1960
Trauma Intervention Program to hold training academy
Nov. 2
Are you interested in helping traumatized victims? If it's not in your nature to walk away from someone experiencing the worst moment of their life and if you would like to work with police officers, firefighters, and nurses on emergency scenes, consider becoming a Certified Trauma Intervention Program (TIP) Volunteer. TIP is a group of specially trained citizen volunteers who provide emotional and practical support to victims of traumatic events. Volunteers are called to a crisis by authorized police officers, firefighters, and hospital personnel. Training starts Nov. 2 in Cottonwood. For more information visit www.TIPofAZ.org or call Sue at (928) 713-6625.
Horseshoes in VVPOA
The VVPOA is going to hold horseshoe pitching every Friday at 6 p.m. at the clubhouse on Broken Saddle Drive. There will be a prize pot. Hamburgers and hot dogs will be available. For further information please call James at 646-5598.
Vets: Take vans to VA
American Legion Post 25 Cottonwood has Transportation vans to VA appointments, Disabled American Veterans DAV. Call (928) 214-8170 Monday-Friday, 9 a.m.-noon.
If you get a message leave your name, phone number, date of appointment, and at what clinic.
They are also looking for volunteer drivers, one day a week or a month. If you want to help our veterans please call (928) 634-3004 to sign up now.
Volunteers needed to teach financial education
Catholic Charities Community Services is seeking volunteers to teach financial education to people in need. Catholic Charities provides training to those interested in volunteering to teach financial education. Financial education classes include Banking Basics, Building a Better Budget, Choosing and Using Credit Wisely, and Taking Charge of Your Credit. The classes are conducted in partnership with Arizona Saves. The financial education classes are part of Project HOPE, a Catholic Charities program that helps low- to moderate-income families and individuals improve their financial situation and live the life of their dreams through a continuum of education, resource building and mentorship. To learn more about becoming a financial education volunteer, call (928) 634-4254 or e-mail tsimms@cc-az.org.
Clemenceau Museum seeking photos for book
The Clemenceau Museum is looking for photos relating to the history of Cottonwood for an upcoming book. Any photographs showing people, places, events, relevant to ranching, dairies, the Clemenceau smelter, railroads, kilns and brick-making, sawmills and lumber, the Marcus D. Lawrence hospital and staff, the airport, the early commercial district (now Old Town Cottonwood), the town of Clemenceau, or virtually any aspect of life in the Cottonwood area from the early 20th century through the 1980s are welcome.
Photos will be carefully scanned and returned to owners, with credit given to donors for any published photos. It is hoped the book, covering the history of Cottonwood, will be ready for publication in the autumn of 2010.
If you do have photos, please contact Museum Director Helen Killebrew at (928) 634-5414, or leave a message at the museum, 634-2868 or email: clemenceauheritagem@qwestoffice.net.
Parkinson Water Aerobics begin
New Parkinson Water Aerobics Class now being held each Wednesday, 11 a.m., at Resource Physical Therapy, 825 W. Mingus, Cottonwood. Call (928) 451-4949.
Parkinson Exercise Classes, sponsored by Muhammad Ali Parkinson Center, are held each Friday, 11 a.m., at Verde Valley Medical Center in Cottonwood. Call (928) 451-4949.
Get a military welcome home
The Verde Valley American Legion Riders are trying to contact all family members in the Verde Valley that have a loved one in the military at this time. The objective is not only to meet the families of these veterans but also to ask to be a part of their homecoming. Past homecomings have been accomplished by providing a parade through the area that the veteran is from and then ending at the American Legion either in Cottonwood Post 25 or Camp Verde Post 93 with the support of the honor guard and flag column. Some family members have the ceremony end at their homes. Just call and give the Legion Riders the date of the return. John: (928) 567-0224.
Buena Vista recruits childcare providers
Buena Vista Children's Services, Inc. is here to assist you through the process to become a DES-certified child-care provider. Applications are processed at no charge. As a self-employed professional, receive ongoing training, provide quality care with early childhood learning activities and consistently meet or exceed health and safety standards.
From fingerprints to home inspections, a recruitment specialist is there for you. For more info, or to start your free application, call Buena Vista Children's Services, Inc. at (928) 451-5755 or 1-866-646-5200; or email js.bvcs@gmail.com.
Get help with your taxes
For 26 years AARP/IRS has provided a program for those in our community to have their taxes prepared and filed. They will be at the Verde Valley Senior Center, 500 E. Cherry St., Cottonwood Tuesday, Wednesday and Thursday, 8:30 a.m.-3:30 p.m.
There is no age limit and you do not have to be a member of AARP. Call (928) 634-5450 or you can just drop by the Senior Center and make the appointment in person.
Verde Valley Singles meet
The Verde Valley Singles have Meet & Greet on Second Saturday only from 5:30 to 7:30 p.m. For information, visit the Web site at www.verdevalleysingles.com, e-mail verdevalleysingles@yahoo.com or call Marge at (920) 723-2335 or Charlie at (928) 274-2345.
Learn to play Horse Soccer
Verde Valley teams of the Arizona Horse Soccer League meet to play Horse Soccer the fourth Sunday of every month from 10 a.m. to 4 p.m. at the Verde Valley Fairgrounds. Cost is $10 a match for members or $15 if you are not. Membership is $35 a year. Practice is every Sunday at 11 a.m. Men, women and youth are invited. Just bring a horse.
For more information, visit www.azhorsesoccerleague.info/ or contact Monika Snyder at Monika@azhorsesoccerleague.info or call or text Holly at (928) 300-4132.
Get the seniors moving
According to the results of a recent national survey of seniors and adult children, staying physically active is a major challenge for seniors. Lack of activity can lead to a downward spiral of poor health resulting in frailty, a condition that threatens the mind, body and social life of older adults.
Family caregivers who can encourage and integrate physical, mental and social activities in seniors' lives are helping them ward off frailty and stay healthy. With that in mind, local HISC senior care experts are launching a program designed to help keep seniors engaged and fit. Resources include a specially designed Website: www.GetMomMoving.com with practical and educational tools for seniors and their families.
For more information, please call Ann Weaver, community service representative, Home Instead Senior Care at 649-3316.
International Business Networking
BNI, the Verde Valley Difference, is an international business networking and referral organization that meets every Wednesday at 7 a.m. at Sweet Jill's Restaurant in Cottonwood. For more information contact Alan Freedman at (928) 639-3828.
Sweats for Vets
The American Legion Auxiliary Post 25, 480 Calvary Way, Cottonwood, is collecting Sweats for Vets, a program to obtain new sweats for Vets that have become disabled with a loss of a limbs.
They will be delivered to the VA Hospital in Prescott and other Veterans facilities where the need exist. Just in time for the cold winter that is approaching Please drop off your contribution to Post 25, there is a large box marked Sweats for Vets. Call 634-3004.
City Council meetings get televised
The Cottonwood City Council meetings are now televised. CableOne Channel 20 is now the City of Cottonwood Government Channel. Yavapai Broadcasting has been recording Cottonwood Council meetings since the beginning of September 2009 and has the Oct. 6 regular City Council meeting available on their web site www.myradioplace.com. As of Oct. 20, Yavapai Broadcasting will not only have them available on-line but has been working in conjunction with local cable company CableOne, who is now broadcasting the meetings live on channel 20 and will replay them at various times throughout the week.
As this channel develops, more programs will be broadcast, such as local news, public service announcements, special events, etc.
Work your baby's brain
Cloy Dellaripa, M.C. presents Baby Brain Time at the Cottonwood Library Kids Zone. Bring your baby to play, socialize, learn, and have lots of fun every Tuesday at noon.
Baby Brain Time at the Cottonwood Library Kids Zone is a program designed to enhance your baby's sensory development and to promote attention, bonding, and communication between babies and toddlers, from birth to 24 months, and their parents or caregivers.
It's free. No registration required.
2010 Verde Valley calendars
Remaining 2010 Verde Historical Society Calendars, featuring Verde Valley nonprofit organizations, have been reduced to only $5. They make great stocking stuffers and reasonably priced gifts, while proceeds assist the Clemenceau Heritage Museum in preserving and showcasing our local history at no cost to the public.
Each month features a different organization with photos and a description of its activities. Included are the Lions and Rotary Clubs, the Old Town Mission, the Humane Society, Caballos del Sol, Boys and Girls Club, El Valle Artists, the 4-H and the FFA, and the Old Town Association, among others.
The calendars are available at the Museum during regular hours: 11 - 3 Fridays - Sundays, and 9 - noon Wednesdays. The Museum is located on the corner of Willard and Mingus in Cottonwood. Tel: 928-634-2868.
Bingo at the VFW
The VFW Post 7400 at 705 E Aspen St., Cottonwood has bingo every Thursday 7:-10 p.m. and Sunday 1-4 p.m. Doors open two hours before start, and the kitchen begins selling food one and a half hours before bingo starts. There are 10 regular games with a cashball, and seven special games, including two progressive games, and a $1,000 blackout in 50 numbers. Sunday also features three speed bingo games beginning at 12:30 to get you warmed up. Call (928) 649-2129.
Volunteers train at Hospice Compassus
Volunteer training by Hospice Compassus is continuing at the public library in Cottonwood every Wednesday and Friday afternoon for the next five weeks. Classes run from 1 until 4 p.m. in the Meeting Room. After completion of the classes, volunteers will become a Certified Non-Medical Volunteer and be qualified to do volunteer activities with any hospice agency.
In an effort to make this vital training available to the most people in the upper Verde Valley, registration will continue for the next two weeks. To register for these classes, call the Hospice Compassus Volunteer Coordinator at (928) 284-0180, ext. 111.
After-School Reading Club starts
Join the after-school Reading Club in the Kids Zone at the Cottonwood Public Library. You don't even have to read...they'll read to you. The club meets Mondays (except holidays) 3:30-4:15 p.m. All elementary school-age children are welcome. For more info, call Youth Services at (928) 634-7559.
What's cookin' at the American Legion
Vince's Kitchen hosts its Famous Friday Night Fish Fry from 5 p.m. to 7 p.m. Guaranteed you will come back again and again.
The kitchen is open daily: Lunch Tuesday through Friday, 11 a.m.-3 p.m. Evenings Wednesday, Friday and Saturday 5-7p.m.
American Legion Post 25, 480 Calvary Way, Cottonwood. Call (928) 634-3004.
Depression Support group starts
The Depression and Bipolar Support Alliance of Yavapai County has added Cottonwood to its many locations. They offer free, open, confidential peer support groups. Call (928) 925-3578
Artists invited to Creativity Pool
Vic and Al's Creativity Pool of Resources (aka CPR for Artists) meets at Cottonwood Public Library at 6 p.m. every first, second and third Thursday. This growing network of local and visiting artisans welcomes new members, whatever their creative interest or skill level. No dues or fees. Adults must accompany minors. Call (928) 646-3888.
Jerome
Jerome 'Backyard gARTen Walk' debuts
Oct. 2
Jerome's inaugural "Backyard gARTen Walk" is noon to 4 p.m. This first time event will be an afternoon of workshops, music and plein air painters in three charming gardens, all clustered on lovely Juarez Street. Each garden will host one or more interesting workshops. Learn about decorating your garden with found art, cultivating roses, creating a water feature and composting. Or simply enjoy the music, artists at work and beautiful October weather in historic Jerome. Stay for first Saturday Art Walk beginning at 5 p.m. Tickets will be sold at the stairway by the Jerome Artist's Co-operative. For more information, contact Karen at (602) 989-9634. Wear comfortable shoes, as there is plenty of walking. Tickets are $10 with the proceeds going to The Audrey Headframe Park.
Free legal services for seniors in Jerome
Northern Arizona Council of Governments (NACOG), Area Agency on Aging's Legal Advocacy for Seniors Program is at the Jerome Fire Department the third Thursday of the month. The Legal Program serves seniors 60 and older or married to someone 60 and older whom other wise cannot obtain council. The Legal Program provides services in the areas of civil and administrative Law - no criminal law. They prepare legal documents such as: Wills, Beneficiary Deeds, Quit Claim Deeds, Powers of Attorney, Living Wills/Advance Directives, Special Needs Trusts, Income only Trusts and, Codicils. We can assist with Social Security disputes, consumer complaints, and bill payment issues. There are no fees, this service is provided for donations only. If you have any further questions or to schedule an appointment please call Kelly O'Donnell at (928) 213-5246 or 1-877-521-3500 or by e-mail at kodonnell@nacog.org .
Sedona
High School Photography Contest
Sept. 24
Sedona Photo invites you to enter your special summer photos in a student photography competition for Sedona, Cottonwood and Camp Verde high schools. The subject is "Summer Fun." There is no entry fee,
Entries are to be matted color or black-and-white, 5-by-7 or 8-by-10 photos. Please print your name, address, phone and title on the back of the photo.
First place is a 20-by-30 print. Second place is a 10-by-15 matted print. Third place is a 10-by-15 unmatted print.
Submit your entries by Sept. 24. Judging will be Sept. 28. Photos will be on display at Sedona Photo until Oct. 22. Contact Sedona Photo Express at 150 SR 179 Suite 9, (928) 282-6606 or sedonaphoto@adayinthewest.com.
Cancer survivors' dinner in Sedona
Sept. 24
All cancer survivors and their caregivers are invited to the free dinner at 5 p.m. at the Relay for Life in Sedona. There is still time for new teams to join the Relay but the deadline is fast approaching. This year's Relay will be Sept. 24-25 at Red Rock High School. Contact Sam Blom at (928) 300 4905 or simonblom@aol.com for information and details on the cancer survivors dinner. Donations may be made to Sedonarelay.com.
Relay for Life in Sedona
Sept. 24-25
The Relay For Life of Sedona will be at Red Rock High School. Cancer survivors and their caregivers will attend a free dinner at the Relay starting at 5 p.m. Anyone who would like to attend should contact the event chair Sam Blom at (928) 300-4905 or email him at simonblom@aol.com. Opening ceremonies for the Relay begin at 6 p.m.
Entertainment includes the Sammy Davis Band, JJ Corcoran and her band, Flip City Gymnastics, Tao Kwon Do Unlimited, Tom and Shondra Jepperson, and even a mime. Many activities and games are planned including a yogurt eating contest, a PJ contest and many more.
The Red Rock High School Key Club members will be selling luminaria bags to honor those who have been touched by cancer and remember loved ones lost to the disease.
Imagery in Music at SPL
Sept. 24-25
Sedonans are in for a treat Sept. 24 at 6:30 p.m. at Sedona Public Library Si Birch community room when pianist James Nalley will be presenting a piano recital with works by Takemitsu, Liszt, and Monteague entitled "Imagery in Music." Then Sept. 25 at 10 a.m., James will be presenting a workshop, "Using Music to Inspire and Create."
A popular master class clinician and adjudicator, Nalley has presented in over 75 academic programs around the world and has been a juror of the International Young Artist Piano Competition in Washington D.C., and the International Artist Competition in South Korea.
Ancient Astronomy of the Sinagua
Sept. 24
Recreation Resource Management will once again host a free "under the stars" presentation at the Oak Creek Visitor Center featuring Ken Zoll, who will be speaking on "Ancient Astronomy of the Sinagua," at 6:15 p.m. Individuals will need to bring their own chairs.
Zoll is a former Chicago information officer for 35 years, retired with his wife to Sedona in 2004. He soon developed an interest in archaeology that blossomed into a passion, especially in the area of archaeoastronomy. His volunteer work with Friends of the Forest and his work as a docent at the V-V Heritage Site southeast of Sedona led to some intriguing observations about the petroglyphs there.
The Oak Creek Visitor Center, located in Oak Creek Canyon at Indian Gardens is approximately three miles north of uptown Sedona on State Route 89A.
Zoll's publications will be available for purchase and signing. For further information, please contact Dori Clark with Recreation Resource Management at (928) 203-0624.
God's Healing Gifts Workshop
Sept. 25
God's Healing Gifts, a special one-day workshop on personal happiness and healing, will be presented in Sedona. Participants will be introduced to four individual sessions: Healing Touch, Sign Chi Do, Hilarious Laughter, and Pondering Prayer.
The workshop includes Judy Asman, RN, of Honolulu; Dr. Anne Borik, Janet Wilson, RN, of Flagstaff, and the Rev. Phyllis Averill of Sedona. The gathering of these four women with unique talents and expertise in health and healing will provide a unique experience for individual participants.
The workshop will be from 8:30 a.m. until 4 p.m., at the Sedona United Methodist Church. Morning refreshments and lunch will be provided. Registrations prior to Aug. 15 are $20 per person. After August 15, $30 per person. Call (928) 282-1780 or e-mail sedonaumc@earthlink.net your request for a brochure or for registration information. Additional information can be found by visiting www.sedonaumc.org.
Sedona Police Department collects unwanted medications
Sept. 25
Join the Drug Enforcement Agency (DEA) and the Sedona Police Department in a community effort to turn in unwanted medications. Collection sites will be set up nationwide from 10 a.m. to 2 p.m. This "Take-Back" initiative addresses a vital public safety and public health issue. Bring your unused, unneeded and expired prescription medications - no questions asked - to the Sedona Police Department at Sedona City Hall, 102 Roadrunner Drive, for proper disposal.
This is a free, anonymous service that will help keep your home safe and could save lives. For more information, visit www.dea.gov.
Women's Workshops to Experience Spirituality
Sept. 25
More than 45 individual 40-minute Women's Workshops are being offered from 8:30 a.m. to 3:30 p.m. at St. John Vianney, 180 Soldiers Pass Rd, Sedona. All women are invited to this special day of connecting to the Divine by giving expression to the creative, compassionate energy that is uniquely feminine.
The purpose of the workshops is to experience the spirituality of creative activities including movement, dance, food, art, meditation, healing arts, sound, drama, poetry, chants, and silence.
Space is limited to 80 participants. Cost of $25 includes lunch and all materials. Contact Judy Massey (928) 282-0073 or judmassey@aol.com.
A personal perspective on the Middle East
Sept. 26
Filmmaker Dan Gordon returns to Sedona at 2:30 p.m. to speak on a topic much different than Hollywood or filmmaking. It is one he has experienced first-hand much longer; that of a soldier in Israel's Army. His topic will be "The Second Lebanon War and Operation Cast Lead: A Personal Perspective about Implications for Israel's Future."
Gordon, co-founder of the Zaki Gordon Institute for Independent Filmmaking, served as a captain (Res.) in the Military Spokesman Unit of the IDF during the Second Lebanon War and the 2008-2009 Operation Cast Lead in Gaza.
He will be speaking as a guest of the Jewish Community of Sedona and the Verde Valley and the Jewish Cultural Endowment Fund. His talk will be held at the JCSVV at 100 Meadowlark Drive in the Chapel Area of Sedona one block south of Chapel Road at the intersection of State Route 179 and Meadowlark. A reception will be held following the talk which is free and open to the public. Questions about this event can be answered by Eric Mendelsohn at (928) 282-2921.
Call for OLLI facilitators
Sept. 27
Osher Lifelong Learning Institute announces a call for facilitators and proposals for 2011 in the Village of Oak Creek at the Big Park School. OLLI of Sedona & the Verde Valley is a dynamic organization within Yavapai College created to meet the needs of intellectually active mature adults. What makes OLLI a unique learning experience is that there is no pressure of tests, grades, or papers. It is a warm gathering of people who are endlessly curious and love to learn.
OLLI of Sedona and the Verde Valley has campuses at Yavapai College on the Sedona and Clarkdale campuses and is looking to expand class offerings in the Village of Oak Creek at the Big Park School. From astronomy to astrology, from politics to Wabi Sabi, from belly dancing to chair yoga, there is a class or workshop to meet the curiosity of everyone. You do not have to be a retired professor from a university to facilitate a class. If you feel that you have valuable life experience, have researched a topic well in your life, are a professional that might have valuable information for mature adults, or have a passion for a craft or hobby, you can be an OLLI facilitator
OLLI is accepting facilitator proposals until September 27 for the Winter Semester, which begins January 18 and ends March 11. For more information, and to request a facilitator proposal form, please call (928) 649-4275. Visit OLLI on the web and view the Fall 2010 facilitators' biographies at www.yc.edu/lifelonglearners.
Genealogy group meets
Sept. 27
The Sedona Genealogy Club resumes its fall meetings on the fourth Monday of the month. The meeting will be at 1:30 p.m. at the Sedona Church of Jesus Christ of Latter-day Saints, 160 Mormon Hill Road, off of Brewer Road. Anyone interested in genealogy is welcome to attend and to meet others who are enthusiastic about their genealogy research.
The program will be an online presentation of the subscription genealogy research website Ancestry.com. Reviews of Ancestry.com consider it "the best place to start your genealogy research" and they consistently complement Ancestry.com for its vast resources and its ability to find ancestral linkage.
For more information, contact Betsy Feinberg, club president, at (928) 203-0676, ext. 11.
The roots of Zionism
Sept. 29
The ideas that underlie Zionism will be explored in the next Modern Jewish Ideas class conducted by Prof. David Ruderman (on tape), Rabbi Alicia Magal, and Dr. Paul Friedman at 10 a.m. at the Jewish Community of Sedona and the Verde Valley, 100 Meadowlark Drive.
Although Israel was established 1948, for 100 years beforehand Jewish leaders were sharing visions of why and what that nation it should be. Each advocated a different purpose and design, and those principles are still debated today as Israelis navigate their future.
Call (928) 204-1286 for more information.
Walk-A-Hound, Lose-A-Pound
Oct. 2
The City of Sedona Parks and Recreation Department cordially invites all animal lovers and dog owners to support this third annual event by participating in our Dog Walk. Families, neighbors, and community members are encouraged to register for the Walk-A-Hound, Lose-A-Pound event. Entry fee is $10 a dog (not per person) in advance, or $15 the day of the event (cash and check only) and this registration fee includes a commemorative backpack and an event bandana. Bring the entire family to walk the dog.
The Dog Walk will begin at the ramadas at Posse Grounds Park at 8 a.m. The walking trail (1 mile) will lead you through both paved and dirt trails of beautiful Posse Grounds Park, 525 Posse Ground Road. After the walk, vendors will be on site for viewing until 11 a.m.
The Sedona Humane Society will be organizing fun competitions including a doggy costume contest, best dog trick and a look-a-like contest. Small prizes will be awarded. See an agility dog demonstration as well as a demo from Sedona's newest K9 Officer Dalan.
Register today at Parks and Recreation, located at Sedona City Hall, 102 Roadrunner Drive. For more information, please contact Parks and Rec at 282-7098 or (928) 203-5011 or online at www.SedonaAZ.gov/Parks.
Reptiles and Amphibians of Red Rock State Park
Oct. 3
The first Sunday Program at Red Rock State Park will be at 2 p.m. in the Park Theatre. Join Dennis Jex presents an educational and fun look at those sneaky snakes, leaping lizards, tenacious toads, fancy frogs, slippery salamanders, and terrific turtles that call Red Rock State Park home. The slide show will highlight those creatures that are sometimes scary and often misunderstood. There will also be an opportunity to see and hold a non-venomous snake if you dare! Be sure to bring your camera.
Red Rock State Park is located at 4050 Lower Red Rock Loop Road, Sedona. Reservations are recommended, as seating is limited. The program is free for four adults in a car with $10.00 paid admission to the Park. For additional information and reservations, please call (928) 282-6907.
Sign up now for October Swap Meet
Oct. 16
Is stuff piling up in your garage? Bring those unwanted items to the Community Swap Meet Extravaganza and forget the hassle of holding your own garage sale. The event will be held on the upper field at Posse Grounds Park, 525 Posse Ground Road, in Sedona, from 9 a.m. to 2.p.m. The Swap Meet (aka garage sale, flea market, tag sale, etc.) is free and open to the public.
Anyone can reserve a 12-by-15-foot space for a small fee of $30 ($25 for Sedona Recycles members). All fees are tax-deductible and benefit Sedona Recycles, the Verde Valley's nonprofit recycling center.
To reserve a space or for more information, call 204-1185 or visit www.sedonarecycles.org.
Sedona Gem & Mineral Show
Oct. 16-17
The Sedona Gem & Mineral Show is at Sedona Red Rock High School, 995 Upper Red Rock Loop Road, Oct. 16, 10 a.m.-5 p.m., and Oct. 17, 10 a.m.-4 p.m. There is free admission and parking.
The event includes speakers, kids craft corner, slide show presentations, demonstrations and displays, quality raffles, gem stones, minerals, fossils, beads and jewelry. Food available for purchase benefits Red Rock High School students.
For information call (928) 399-9588 or visit www.sedonagemandmineral.org.
Sedona Museum Fall Arts & Crafts Show
Oct. 23
Registration for the Sedona Heritage Museum's annual Fall Arts & Crafts Show is now open for new vendors. The show is scheduled at the Museum in Uptown Sedona from 9 a.m. to 3 p.m.  Remaining spaces are limited and only for artists and craftspeople offering hand-made items.
Registration forms can be emailed, mailed by USPS or picked up at the Sedona Heritage Museum at 735 Jordan Road in Uptown Sedona 11 a.m.-3 p.m. any day of the week.  For more information or to request a registration form, call the Museum at (928) 282-7038. 
Crash course in guitar and piano
Oct. 26
Sedona Parks and Recreation offers two unique workshops, Instant Guitar & Piano for Hopelessly Busy People, for those in our community that are interested in learning to play a musical instrument.
The "Instant Guitar for Hopelessly Busy People" workshop will be Oct. 26 from 6:30 to 9 p.m. "Instant Piano for Hopelessly Busy People" is Oct. 28 from 6:30 to 9:30 p.m. to learn to play the piano the workshops are at the Recreation Room located in Posse Grounds Park, 525 Posse Ground Road in Sedona. Each workshop has a $25 registration fee that must be paid in advance at the Parks and Recreation office, as well as a $29 materials fee for the workbook and practice DVD collected in class by the instructor. Everything covered in the class is also covered on this DVD, which is designed for home practice and study.
For more information on the instructor and these workshops, you may want to reference the website www.justonceclasses.com. Both workshops can be registered for by contacting the Sedona Parks and Recreation office at 928-282-7098 or by walking in at 102 Roadrunner Drive. For more information on upcoming Parks and Recreation events, please reference the City website at www.SedonaAZ.gov/Parks.
Free Therapy on the Rocks
Therapy on the Rocks, John F. Barnes Western Myofascial Release Treatment Center in affiliation with the Heart Space is participating in the In One Peace Project. In One Peace Project is a once per month series of free treatment sessions for returning troops from the current War suffering from symptoms of trauma and/ or head injury.
Anyone returning from the War and suffering from symptoms such as anxiety, insomnia, flashbacks, headaches, a sense of not belonging, depression, appetite disturbance, memory problems may find this program beneficial.
The free treatments are a way to give back to those risking their lives for our country in this way. If services beyond the monthly free treatments are desired, discounts are available for military personnel to continue therapy.
Therapy on the Rocks is a Physical Therapy practice that is located at 676 N. 89A, in Sedona. The free sessions are available by appointment only. Call (928) 282-3002.
Sedona Parks & Rec offers Red Rock Walks
Sedona Parks and Recreation is now offering Red Rock Walks at Posse Grounds Park. These unique fitness classes combine walking, strength training and stretching for those individuals 18 and older that would like to try it out. Resistance bands will be provided, so participants need only wear comfortable walking shoes and clothes and bring water and sunscreen.
Classes are held Monday, Wednesday and Friday from 6:30 to 7:30 a.m. Classes have begun and will continue on through the fall as long as the weather is pleasant and participation is consistent. Participants will meet at the Recreation Room located near the multi-use field in Posse Grounds Park, 525 Posse Ground Road in Sedona.
Contact the Parks and Recreation office at 928-282-7098 to register for these classes. Classes are $10 per person and you may purchase on a day by day basis or purchase up to12 classes at a time for $120.
Tennis lessons at Sedona P&R
Let the cool fall breeze lead you to the tennis courts at Posse Grounds Park. The City of Sedona Parks and Recreation is continuing their tennis program with the assistance of USTA Professional Eric Meyers. Regardless of age, 4 years to 100, they have a class appropriate for you.
Classes begin in August and will run through the fall. There is no session start or ending date. For your convenience you simply purchase your classes in advance (four classes for $40, eight classes for $80) and then use them up, when it works with your schedule. Private lessons are available as well.
For a complete list of classes and class times, please reference the Tennis webpage at www.SedonaAz.gov/Parks or call the Parks and Recreation office at (928) 282-7098 with your questions. The instructor biography is also available for you on the website. Payment for tennis lessons is accepted at the Parks and Recreation office at 102 Roadrunner Drive in Sedona or over the phone by calling 282-7098.
Sedona Rangers looking for dedicated volunteers
Do you have an interest in assisting at community events, learning new skills, helping to protect Sedona's parks and open spaces? Do you enjoy meeting and greeting people from around the world? Are you interested in being a member of a small group of individuals dedicated to public service?
If you do, the Sedona Department of Parks and Recreation invites you to consider joining the Sedona Volunteer Park Rangers.
For the past three years, the rangers have become a familiar icon in Uptown, answering visitor questions, having their picture taken, chatting with merchants, responding to incidents and assisting with community events. They are also frequently seen patrolling the city parks and assisting with city parks and recreation programs.
Rangers are required to provide a minimum number of volunteer hours per week, undergo fingerprinting and a background check, be willing to be trained in basic medical emergency services and have a passion for helping visitors and the community.
If you are interested in learning more about the Sedona Park Ranger program or think you might want to join, we invite you to pick up an informational packet and application at the Department of Parks and Recreation office located at City Hall, 102 Roadrunner Drive, Sedona.
Sedona Parks & Rec water aerobics
The City of Sedona Parks & Recreation Department hosts water aerobics Monday through Friday mornings from 9 a.m. to 10 a.m. at the Villas of Sedona indoor swimming pool. Located at 55 Northview Drive in Sedona, it's conveniently located for the community to attend a great class. Class fees for 2010 are $5 drop-in fee, or discounted punch passes. Save 20 percent by purchasing an $80 pass, good for 20-visits, or a $40 pass, good for 10-visits. Passes do not expire until the punches have been used up.
For more information please contact Parks and Recreation at 282-7098 or reference our website at www.SedonaAz.gov.
Sedona Professionals
Sedona Professionals is a nonprofit business referral organization that provides a relationship-building and networking environment to its members each week. The group meets every Wednesday morning at Orchards for a breakfast meeting at 7:15 a.m.
For information on attending a meeting visit the Web site at www.sedonaprofessionals.org or contact Lee Congdon at (928) 300-5050.
Hospital volunteers needed
Verde Valley Medical Center is seeking volunteers for its Sedona campus, and EntireCare Sports Medicine locations in West Sedona and the Village of Oak Creek. Volunteering is a great way to get involved and stay active. A commitment of four hours per week is suggested.
Volunteers are matched with assignments that fit their personality, abilities and schedule. The diversity of volunteers - from homemakers to professionals, students to retirees, young to old - makes VVMC stronger and better able to serve the healthcare needs of the community. Key qualifications for volunteers are a helpful, caring attitude and a respect for confidentiality.
Along with the satisfaction of helping others, some additional benefits of volunteering at VVMC include discounted meals, discounted use of the EntireCare Rehab Services fully equipped gym, and continuing education classes.
For more information please call the Volunteer Services department at (928) 639-6550.
Verde Valley
Verde Valley Range Wars
Sept 25-26
Come watch guys and gals from the 1800s in Cowboy Action Shooting at 8:30 a.m. on National Forest Service Road 9571, across from Page Springs Road on State Route 89A.
YCGA's 78th annual Calf Sale & BBQ
Sept. 25
Yavapai Cattle Growers' Association is thrilled and honored to have NCBA President Steve Foglesong in attendance to celebrate its 78th year at the traditional Calf Sale & BBQ. Gov. Jan Brewer will be in attendance along with many candidates for public office. The roster of activities is enormous this year. Activities begin with the Maughan Ranches Quarterhorse sale at 8 a.m. A 4-H and FFA Livestock Judging Workshop will begin with sign-ups at 8 a.m. Western art, crafts, and jewelry as well as industry information booths will open at 10 a.m. Arizona Game & Fish in cooperation with Adobe Mountain Wildlife Rehab Center is providing a sports shooting trailer and an Arizona Wildlife Display. In addition there will be gold panning, mutton busting (for kids 60 pounds and under, weigh-in begins at 10 a.m.), a horseshoeing demonstration, KVRD radio live remote with "Mark in the Morning," old fashioned homemade ice cream, the Yavapai Cowbelle Scholarship Quilt drawing and of course the best BBQ beef in the state.
Take a scenic drive to beautiful Peeples Valley, bring a chair or blanket, spend the day at a historic ranch, meet a real cowboy and get to know your local, county, and state politicians and candidates.
From Prescott take Highway 89 30 miles to Peeples Valley and Maughan Ranch West Fork, look for the white fencing and banners - you can't miss it. Admission is free; the BBQ is $10 and $5 for children 12 and under.
For more information call (928) 634-2366 or visit www.ycgacalfsale.com.
Become a Recovery Coach Volunteer
Oct. 20
Are you interested in helping youth or adult Drug Court probationers by serving as a volunteer personal guide and mentor?
If so, MATForce, the Yavapai County Substance Abuse Coalition, is offering a free Recovery Coach Certification Program that will teach you the skills to work one-on-one, helping these individuals through their recovery process. No experience, prior qualifications or education is needed. All that is needed is the desire to help.
The Verde Valley program will begin Oct. 20 with classes scheduled from 5 to 8:30 p.m.
To register please contact Gwen Henderson at hendersong5@sbcglobal.net.
New veterans services schedule
The American Legion and Veterans of Foreign Wars veterans' service officer will now be available from 9 a.m. to noon on the second and fourth Monday of each month. All services are completely confidential, stress free and free to all vets. For additional information, or to make an appointment, call Jerry Towle at (928) 300-0580 or Dave Stewart at (928) 451-1664.
Apply to be a Volunteer in Protection
The Yavapai County Volunteers in Protection (VIPs) is a 501-C3 nonprofit organization working under the umbrella of the Yavapai County Sheriffs Office. The VIP program is looking for Volunteer Candidates to apply for the newly designed VIP program. Volunteer positions in Administration and Patrol are currently available. No previous law enforcement experience is required. Positions are available in the Verde Valley, VOC, Rimrock, and throughout Yavapai County. Candidates must be residents of Yavapai County, and over 18 years old; both men and women are urged to apply. For more information, contact Y.C.S.O. Volunteer Services @ 928-771-3281. See us on the web at www.ycvip.org
Free pH Soil Analysis
The University of Arizona, Yavapai County Cooperative Extension offers free pH soil analysis. The weather is warming up and it is time to get gardens ready for planting. To increase your chances for a successful harvest, knowing the pH of your soil could make all the difference. Soil pH is most critical with respect to nutrient availability. In this area our soils tend to be more alkaline (ph of 8 or higher) and vegetable gardens prefer a pH in the range of 5.5 to 7.5.
To have your soil tested, take samples from various sections of your garden. Mix the samples together. Bring no more than 8 ounces in a glass jar, plastic bag, or paper bag to the Cooperative Extension Office in Cottonwood at 2657 Village Drive. Office hours are Monday-Thursday, 9 a.m.-noon and 1-4 p.m.
The University of Arizona Cooperative Extension has publications and information on gardening and pest control. Call (928) 646-9113 ext. 14.
Victim advocate volunteers needed
The Victim Services Division of the Yavapai County Attorney's Office is looking for volunteers to serve as victim advocates. Volunteers provide support to victims of crime. Volunteers provide victims' rights information, victim input to judges, courtroom advocacy as well as some clerical assistance within the Victim Services Division.
A comprehensive training program is provided. Qualifications include: Good listening, communication and people skills, and a desire to help people in need. A criminal background/fingerprint check is required. For more information, or to obtain a volunteer application, please contact Linda at (928) 777-7179.
Join the Lions for great cause
The Clarkdale/Jerome Lions Club, Cottonwood Lions Club, Camp Verde Lions Club need your help and new members for these activities in our community.
Clarkdale/Jerome Lions Club does White Cane days (money collected goes toward eye glasses for children and adults), Concerts in Clarkdale Park (selling pop, water, brownies), Halloween (selling pop, hot cocoa, water, and give away candy). Monies from these fund raising programs goes back into the community.
Donations are made to Police Department, Fire Department, Mingus Union High School Graduation Party, flags to Clarkdale, Oak Creek School on Veterans Day, Camp Tatiyee (a camp for special needs children and adults), Lions Sight & Hearing Foundation of Arizona, Arts and Crafts Summer Program in Jerome.
For more info on Clarkdale Lions Club call Dave Andrews at 634-8207, Cottonwood Lions Club call Ron Black at 639-4602, Camp Verde Lions Club call Gary Greeson at 567-0342 or Wesley Girard at 567-5343.
Meet the Professionals
Sedona Professionals is a nonprofit business referral organization that provides a relationship-building and networking environment to its members each week. The group meets every Wednesday morning at Orchards for a breakfast meeting at 7:15 a.m.
Healthy changes to the WIC Food Program
Yavapai County Community Health Services (YCCHS) administers the Federal program, Women, Infants and Children's (WIC) through a grant with Arizona Department of Health Services for eligible participants. The program began in the 1970s as a health prevention program for young children by providing foods with essential nutrients, such as protein, iron, calcium and vitamins A and C. However, many of the foods were also high in calories and fat. The food package has just recently changed to promote healthier eating by including fresh fruits and vegetables, and whole grain foods such as whole wheat bread, brown rice and corn tortillas and switching to low-fat milk
To find out about eligibility for this program, call Cottonwood at (928) 639-8134.
More like this story