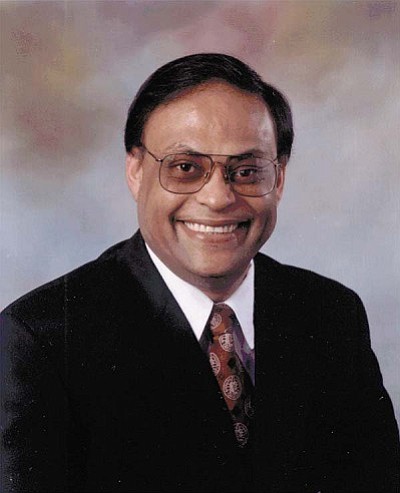 Originally Published: September 28, 2010 1:07 p.m.
COTTONWOOD --Verde Valley Medical Center (VVMC) is finalizing negotiations to purchase Cardiac Care and bring the facility under the wing of the hospital and its other physician practices, it has been announced by VVMC President/CEO James Bleicher, M.D., M.S.
Cardiac Care, 450 S. Willard St., was founded by Nitin Patel, M.D., and has served the Verde Valley for nearly 15 years, offering both cardiac and primary care.
"With my departure from the community, it was important to make certain that Cardiac Care's tradition of quality care and excellent customer service was put in the proper hands," Patel said. "Verde Valley Medical Center was the logical and best choice."
When the transaction is complete, patients being treated at the facility for cardiac issues ultimately will be offered the opportunity to transition their care to the Heart & Vascular Center of Northern Arizona (HVCNA), a service of Verde Valley Medical Center. HVCNA is located at 294 W. 89A, Suite #107, in Cottonwood.  
VVMC plans to move its primary care practice, Family Health Providers, which currently is located at 199 S. Candy Lane, into the space now occupied by Cardiac Care. The primary care providers working at Cardiac Care will become part of the Family Health Providers team.
 "The purchase makes it possible for VVMC to ensure these providers remain in our community and that residents of the Verde Valley have continued access to high quality care," Bleicher said. "This has been an important goal for our hospital and one we are pleased to realize again."
VVMC employs a number of primary care physicians and specialists in practices that include Family Health Providers, Verde Valley Orthopedics, the Heart & Vascular Center of Northern Arizona and two general surgeons.
In coming days, patients of Cardiac Care will receive letters explaining the transition to them. Dr. Bleicher explained that VVMC is working closely with Dr. Patel and his team to keep patients informed.
"Our goal is to make this transition as easy as possible for the patients of Cardiac Care," Dr. Bleicher said. "We welcome them to the VVMC family and assure them we are focused on the highest quality care coupled with excellent customer service."