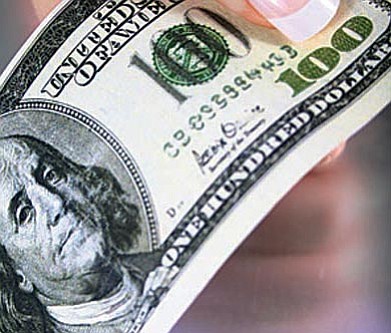 Originally Published: December 5, 2011 8:28 a.m.
PHOENIX -- A new study suggests that women are more equal to men in Arizona than in most of the rest of the country -- at least when it comes to salaries.
The report by the Bureau of Labor Statistics found that the median income for women in this state last year was 87 percent of that of men with full-time jobs. Only four states had higher ratios.
But it appears that it isn't a question that women here are paid better than their counterparts elsewhere. In fact, the statistics from the report says that's not the case: The median salary for Arizona women was $667 a week, $2 less than the national figure.
What's really making a difference is that men here are paid so little, relatively speaking.
The federal agency computed the median weekly wage for men nationwide at $824. That compares to just $767 for males in Arizona.
The relatively high ratio of female to male salaries is not unique to last year. The BLS says that has been the case every year but one since 1997.
Economist Dennis Hoffman of the W.P. Carey School of Economics at Arizona State University, said if the figures are accurate, the only reason he can ascribe for Arizona's standing is that the state's "job mix' is different than the rest of the country.
That's also the assessment of Kian Luo, an economist with the Bureau of Labor Statistics. He said some of the higher salaries are in construction and manufacturing, jobs more often than not held by men.
The BLS report also says that the occupations generally where women and men are most equal in wages are office and administrative support positions. There, the median salary of women is more than 93 percent that of men.
At the other extreme, the biggest disparities were in legal occupations, a field dominated by lawyers, where women earned less than 59 percent as much as men in the same profession.
All of those theories appear to be borne out when looking at other states.
At one extreme is West Virginia, a state with a large coal mining industry, where median income for women is less than 69 percent that of men. At the other is Delaware, a state with a large corporate headquarters presence, where the radio of female to male income exceeded 91 percent.
The BLS report cautions that there are factors beyond each state's labor force that account for differences, such as educational attainment.
Across the nation, the highest median salaries for women were in Connecticut at $835. At the other extreme was the $530 a week paid to women in Arkansas.
Those same two states were at the extremes of salaries for men, ranging from $1,101 in Connecticut to $640 in Arkansas.