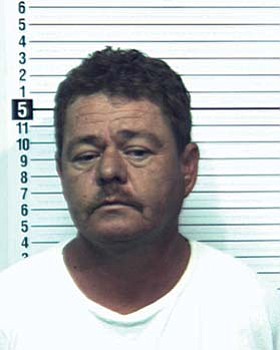 Originally Published: December 15, 2011 2:02 p.m.
Carlos Miranda-Villalobos, 45, of the Village of Oak Creek, was scheduled for trial this week in Yavapai Superior Court. Instead, Villalobos accepted a plea agreement for attempting to murder his 34-year-old wife.
In early July this year, he was arrested and charged with repeatedly stabbing the woman and seven other offenses.
Under stipulations of the plea deal, Villalobos will plead guilt to two offenses, go to prison for 10.5 years for attempted murder in the first degree plus a Class-6 felony of aggravated assault with a weapon. Six other charges including kidnapping, aggravated assault and disorderly conduct were dropped with the plea.
Miranda-Villalobos had been estranged from the woman when the attack occurred, but he had repeatedly threatened to harm both the woman and her son in the weeks before.
Then Friday July 8, the angry husband pulled the woman from her car, where she had parked with her boyfriend in the driveway of her Ironwood Street home. Villalobos was armed with a carving knife and stabbed the woman as she struggled to get away. She was stabbed in her mid-section, back, wrist and hands.
The boyfriend went to the woman's defense, grabbing a nearby shovel and striking Villalobos in the head. The attacker dropped his 8-inch knife and fled.
The woman was flown by medical helicopter to the trauma center at Flagstaff Medical Center and has recovered.
Villalobos was discovered hiding nearby between Rimrock Ride Drive and Cortez Drive. He was jailed on a $750,000 bond.
Judge Michael Bluff will sentence the man Dec. 27 in
More like this story