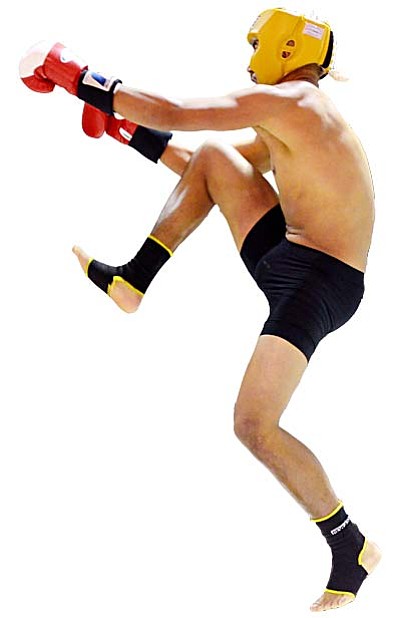 Originally Published: December 30, 2011 10:57 a.m.
A few days after an article highlighting kickboxing rules violations hit the press, published in the Verde Independent and Camp Verde Bugle, the International Kickboxing Federation altered an informal online post regarding the Duran/Vier fight from Dec. 10 and handed down an official decision printed below.
12-20-11: IKF FINAL FINDING/RESULT OF BOUT REVIEW
After IKF Review of the circumstances surrounding the use of unapproved event/bout gloves by Mr. Vier, this bout has been declared a "No Contest" by the IKF.
The IKF has requested a inundatory rematch of the bout and suggested it to be in California under the California State Athletic Commission.
However, Jesse Duran's trainer, Robert Gonzales has refused to have the rematch in California.
Because of this it is unknown when, where or if at all such a rematch will take place.
This bout will not be counted as a win or a loss on either fighters records.
This IKF Title is STILL Vacant.
More like this story