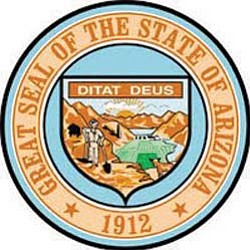 Originally Published: January 8, 2011 4:16 p.m.
PHOENIX -- The key issue for lawmakers as they gather at the Capitol Monday is whether the state can afford the government it has.
It's a simple question of math.
There is an $825 million gap between anticipated revenues and expenses for the balance of this fiscal year. More than half of that is due to the refusal of Arizonans to let lawmakers raid some voter-approved programs to divert the cash to fund other priorities.
But with half the fiscal year already gone, House Speaker Kirk Adams said it's impossible to cut enough to bring the books into balance. On top of that, the state, in taking federal funds, agreed not to scale back certain the programs.
So what does that leave?
"All options are on the table,' Adams said.
That could mean more borrowing, more raiding of special funds, and more accounting gimmicks, like delaying payment of some bills due this fiscal year into the next one.
But incoming Senate President Russell Pearce said any temporary budget maneuvers to balance this year's budget only complicate the job lawmakers face for the new fiscal year that begins July 1. Estimates put the deficit at $1.4 billion.
"The longer you wait (to make permanent cuts), the more difficult it is to fix,' he said.
But House Minority Leader Chad Campbell argued that sharp cuts are unnecessary, citing a list of close to $10 billion of transactions exempt from state sales taxes. One of the biggest class of sales not taxed are for services.
Campbell and other Democrats have singled out what they say are the more outrageous examples of untaxed items, like beauty salons, spa treatment and even "doggie day care. They say users of these services benefit while the state is slicing education funds.
And Campbell said the system is inherently unfair.
"Some businesses have to pay and others don't,' he said. "The government is picking which businesses get to pay a sales tax and which businesses don't make a sales tax.'
Pearce, however, said that's not the answer.
"I believe government has more money than it should have,' he said. "That money comes from people who earn it.'
He argued government has grown too big. Pearce said the state started and expanded programs simply because the money was there.
"It is legal plunder of the fruits of the labor of those who earn it,' he said. And Pearce doesn't flinch from criticism that often the big winners in tax cuts are the rich.
"It's THEIR money,' he said.
Gov. Jan Brewer has expressed a similar sentiment.
"Gone are the days of the open checkbook when every feel-good program and project were funded,' she said.
But the current budget mess means there isn't even enough to sustain the services the state now provides.
Most visible have been cuts already made to the Arizona Health Care Cost Containment System, the state's Medicaid program. That includes changes in what transplants that will be funded, a change that may already have resulted in the deaths of two people knocked off the waiting list.
Brewer wants even deeper cuts.
In fact, at the governor's behest, lawmakers voted last year to eliminate than 300,000 people from the AHCCCS rolls of about 1.1 million in a bid to save about $1 billion a year.
But the new federal health care law bars states from reducing eligibility from current levels or lose all federal Medicaid funds. Facing that $7 billion threat, the Legislature backed down.
Brewer now is seeking a waiver from that "maintenance of effort' provision, one her aides said would let Arizona cut about 250,000 from the program.
There's another legal hurdle, however.
It was voters who expanded AHCCCS eligibility in 2000 to cover everyone below the federal poverty level, about $18,300 a year for a family of three. And the Arizona Constitution makes initiatives off-limits to legislative tinkering.
But Rep. John Kavanagh, R-Fountain Hills, said it was understood that expansion would be funded with Arizona's share of a nationwide settlement with tobacco companies, "supplemented, as necessary, by any other available sources.'
"As of now, there are no other available sources," Kavanagh said, saying that takes the state off the hook.
That struggle between lower taxes and funding state programs is also at the heart of a bid by Republicans to slash business taxes.
Adams has a plan to cut corporate income taxes from nearly 7 percent to 4.5 percent and make sharp reductions in business property taxes. But Adams said that won't reduce state revenues.
He said the recession hit Arizona hard because of the state's dependence on growth. Cheap credit led to overbuilding, a sharp hike in prices and homeowners then borrowing against their higher values.
Then the real estate bubble burst.
"I would argue that part of the reason the recession was so deep is because we didn't have proper tax policy in place,' he said, one that promotes a diversified economy. Adams said the current tax system hits manufacturers, who have some of the highest wages, particularly hard, providing a disincentive for them to locate and expand here.
Campbell agreed that business taxes are too high. But he wants any cut in business taxes to be balanced with tax hikes elsewhere to save education and health care from further spending cuts to pay for those business tax reductions.
A fight could be looming with Brewer.
She wants no tax cuts for business until the voter-approved one-cent hike in state sales taxes expires in 2013. And Brewer said she will reject any plan that shifts the tax burden from businesses to homeowners.
Immigration remains a front-burner issue, with the main proposal being to set up a challenge with the federal government over whether children of illegal immigrants are entitled to citizenship. Pearce said this is a budget measure, too, with Arizona paying, as Pearce suggests, to "medicate, educate and incarcerate' illegal immigrants.
Even if the current fiscal problems are solved, there's another ticking financial time bomb for the state: its four retirement systems.
Arizona operates a "defined benefit' plan, where each worker's pension is a set percentage of salary depending on length of service and age.
But the retirement plans have made their money in the past through huge investment returns. When the stock market fell back and when interest rates plummeted, the earnings collapsed.
Lawmakers tinkered a bit with the systems last year. But a major overhaul of benefits may be necessary to prevent the plans from going broke.
One option is to go to a "defined contribution' plan like many companies have: Workers and employers contribute a fixed amount into 401-k plans which the employees invest.
One problem, though, is that a 1998 constitutional amendment forbids lawmakers from taking away benefits already earned. So any changes would be prospective only.