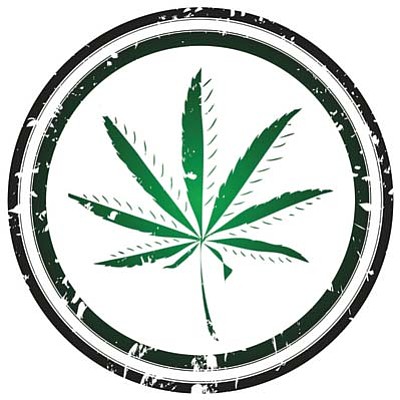 Originally Published: July 2, 2011 1:53 p.m.
PHOENIX -- A new memo from a top Department of Justice official could undermine the chances of ever setting up a system of medical marijuana growers and dispensaries in Arizona.
In a memo obtained by Capitol Media Services, Deputy Attorney General James Cole reiterated the conclusion of an earlier memo from another official that his agency is unlikely to use its resources to go after individuals who use marijuana "as part of a recommended treatment regiment consistent with applicable state law.' And Cole said the same remains true of caregivers who hand the drug.
But Cole said his agency has noticed that several states have enacted laws to allow "multiple large-scale, privately-operated industrial marijuana cultivation centers.' And Cole said some of these could have revenues of millions of dollars a year "based on the planned cultivation of tens of thousands of cannabis plants.'
"The (earlier) memo was never intended to shield such activities from federal enforcement action and prosecution, even where those activities purport to comply with state law,' Cole wrote. He said anyone in the business of cultivating, selling or distributing marijuana are violating the federal Controlled Substances Act, "regardless of state law.'
Potentially more significant, Cole said that also applies to those "who knowingly facilitates such activities.'
Arizona Attorney General Tom Horne said that reinforces one of his main fears.
"The biggest concern has been whether or not government employees are facilitating distribution by processing the licenses' of those who want to grow and sell the drug. "And there's also the concern, obviously, for the dispensaries themselves.'
In fact, Horne said, Cole's memo actually appears to have the government taking a step back from what appear to have been earlier assurances that federal prosecutors will take a hands-off approach.
He noted that the 2009 memo by Deputy Attorney General David Ogden to federal prosecutors suggested that, as a general matter, they should not focus their efforts "on individuals whose actions are in clear and unambiguous compliance' with existing state laws allowing for the medical use of marijuana.
"That has been removed,' Horne said of the new memo. "I would say that makes things worse.'
But Ryan Hurley, whose firm represents prospective marijuana dealers, disagreed.
"It's consistent with the advice we've been giving our clients since Day 1,' he said. Hurley said he and his colleagues have been telling would-be dispensary owners that they should not see the state's medical marijuana law as a shield from federal prosecution.
Hurley also said that the failure of Cole to spell out in his memo that state employees could be prosecuted should provide comfort to Horne and state Health Director Will Humble. Horne, however, said if Cole wanted to signal that prosecution of state workers was a low priority, like that of marijuana users, he would have said that.
"I can how you see how you might interpret that,' Hurley responded.
"But to me, if that was something that was a prosecution priority, they would have put it in there,' he continued. "I think that they indicated what would be a priority and what wouldn't, and certainly state employees weren't on that.'
For the moment, though, nothing will change.
In May, state Health Director Will Humble said he and Gov. Jan Brewer decided not to process or even accept applications from those who want to grow and sell the drug amid fears of federal prosecution. Brewer and Horne then filed suit in federal court, asking a judge to decide if Arizona can proceed with its medical marijuana program despite federal laws that make sale, possession and transportation of the drug a felony.
There has been no action in that case.
But would-be dispensary owners are not waiting around for an answer.
One lawsuit filed in Maricopa County Superior Court contends that Humble, in refusing to accept applications for dispensaries, is violating the provisions of the law voters approved last November.
That law says those who have a doctor's recommendation can obtain a state-issued ID card allowing them to purchase up to 2 1/2 ounces of marijuana every two weeks. Humble's agency has continued to process those applications.
But it also requires the state to license about 125 dispensaries around the state where those with the ID cards can legally purchase the drug. Those dispensaries are entitled to grow their own marijuana or purchase it from others.
Separately, another attorney filed a complaint with the Arizona Court of Appeals asking the judges to order Humble to start processing applications. But the judges earlier this week tossed out the request.
While Humble won't license any dispensaries, that does not preclude patients from getting the drug.
The law spells out that those who are farther than 25 miles from a dispensary can grow their own marijuana. And with no dispensaries, that means everyone who already has received a card.
As of this week, the state had approved 6,557 applications for medical marijuana use. Of that total, about three quarters requested -- and obtained -- permission to grow their own medicine.
In analyzing the new memo, Hurley said one thing that remains a big unknown is what federal prosecutors will consider "large-scale' cultivation and sales operations, the things that Cole said remain a priority.
Laura Oxley, spokeswoman for the state health department, said the law voters approved in November and the rules her agency enacted, have no limit on how large a cultivation facility can be. She said the only limits are practical, with any outside operation having to be made secure, surrounded by a 10-foot high concrete wall with a metal gate.
Similarly, she said, there are no size limits on dispensaries, with the only requirement that they are operated on a non-profit basis. That, however, does not require they be a charity or that those who own the facility do not take a salary.