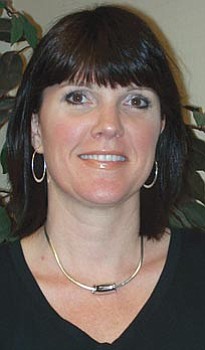 Originally Published: March 8, 2011 4:05 p.m.
CAMP VERDE - The Town of Camp Verde's decision to hire Melissa Preston as its finance director was based on the prevailing mantra of today's economy -- get more for your money.
The hiring of Preston, who has spent the last five years working for the City of Glendale, Ariz., and the five years before that with the City of Scottsdale, amounts to a twofer -- as in two for one.
She not only has a background in finance, but she also has a background in economic development. And if you take into account her experience in grant and contract management, it could amount to a threefer.
Whatever the case, Town Manger Russ Martin is feeling like he hit a home run.
"She not only brings an accounting background but also some higher level skills that we can certainly use," Martin says.
With a bachelor's degree in applied management and a master's in education, Preston says she more or less wandered into the world of public finance.
"I have worked in auditing, finance, marketing, communications, economic development and community services. I have what you would call a well-rounded background having worked in so many departments. And I understand the inner workings of municipalities pretty well," she says.
Preston is leaving her current position as the senior management assistant in the City of Glendale Economic Development Department, where among other things she was in charge of the management and operations for the city's Super Bowl XLII and Fiesta Bowl budgets.
Although she admits her first responsibility is to learn her position as the Town's finance director, Preston says she is anxious to contribute what she learned at the City of Glendale to the Town's economic future.
"My hope after talking to Russ is that I can bring some of those skills and ideas to the table and try to help out. I am hoping the council will be open to new ideas and try to bring in some revenue-generating opportunities," Preston says.
As to why she chose to come to Camp Verde, she says she was looking for a change in climate.
"Living in a smaller town is very appealing to me," Preston says. "And there is something very attractive about working in a community where you can make a contribution. Besides the fact, Camp Verde is very beautiful."
Preston will begin her position on March 16.
More like this story