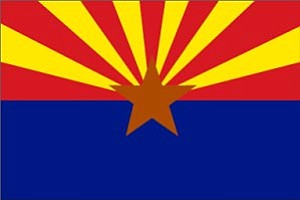 Originally Published: March 29, 2011 4 p.m.
PHOENIX -- Calling it too much to sell in a short time, the author of a flat income tax system for Arizona has dropped his plans.
``I don't think we have enough time to educate members and the public as to the pros and cons of the bill,' Rep. Steve Court, R-Mesa, said Tuesday. He also noted that he has received various calls and questions from since the measure was approved by the House about what they saw as unintended consequences of making such a radical change.
But Court said he remains committed to the change.
On paper, the proposal would impose a 2.13 percent tax rate. That's lower than the current range which runs from about 2.5 percent to 4.5 percent.
But the bill would eliminate individual exemptions for each family member as well as deductions for everything from home mortgage interest and charities to medical bills. The Department of Revenue figured that, on average, about six out of every seven Arizonans would end up owing more.
Court said that creates a public perception problem.
``I think no matter what we do, there's going to be people screaming and looking for my hide,' Court said.
``We need to sit down and think through the pros and cons of each piece of it,' he continued. ``I'm confident we can get it back (next year) and just clean it up a bit.'
He also foresees a campaign of op-ed pieces ``that will help the public understand the system we're coming from compared to the system we're going through.'
But what he wants still would leave winners and losers.
Attorney and accountant Bob Kamman, who examined Court's proposal, said there would be major implications.
For example, under current law, the first $2,500 of federal and Arizona government pensions is not taxable, as is all active-duty military pay. The legislation would repeal those exemptions.
And while Social Security benefits would remain exempt, Kamman said the premiums seniors pay for Medicare would no longer be deductible.
``Many of my senior clients pay no state income tax because of their medical expenses, including Medicare premiums, Medicare supplement insurance, long-term care insurance, dentist bills and hearing-aid costs reduce their taxable income to zero,' Kamman noted.
Court, however, still backs the plan.
``I think you need to be able to educate people that, yes, you're getting rid of the deductions,' he said.
``But we're also slashing the rate way down,' Court said. ``Some people are just looking at, 'I'm losing this deduction and my taxes will go up' without looking at 'The rate will go down so I'm saving money there.'
Those figures from the Department of Revenue, however, paint a different picture for most Arizonans.
For example, the state figures that the average person with a taxable income of $20,000 to $25,000 would see what they owe more than double, from $165 a year to $358. Even someone in the $50,000 to $75,000 category would see a $178 increase, to $1,072.
But those making more than $500,000 a year would, again, on average, see a decline in tax liability of more than 40 percent. Court, however, remains undeterred from trying to enact the change.
``That's what we're going to have to work on over the summer, is trying to show that the current system
of graduated rates and multiple deductions and exemptions leads to everyone paying a different tax rate,' he said. ``I would rather see everyone pay the same rate so that you're proportional to your income.'