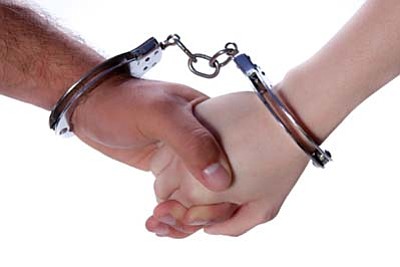 Originally Published: November 12, 2011 1:07 p.m.
It is an odd time of year when we seem to be inundated with allegations of sex crimes. From a presidential candidate to a former football coach, even a former hatchery manager, the accusations have been wide and varied. The best thing about the allegations is that they are public, and the public can really talk about these unsavory issues.
The discussion is what sex-crime victims need.
No matter how high the "yuck" factor, sex-related stories grab readers like nothing else. They do not even have to involve a crime, just the idea of sex. There is a reason that a story on a Camp Verde store selling sex products had the highest readership in the Bugle last week. And received as much reader reaction as a letter to the editor about sexual harassment.
When it comes to sex, opinions are formed quickly. The general subject is the ultimate intimacy, and, when it becomes a public matter, the fascination with it is intense. Sex crimes, particularly those alleged in the Jerry Sandusky case at Penn State, are perceived to be among the most heinous that can be committed.
The public interest in these kinds of stories has a level of voyeurism about it, but the spotlight on such crimes is good for victims. Too often, sex abuse is not acknowledged or is minimized. The closer to home it gets, the more taboo it is to talk about.
When it gets pushed out into the daylight, and victims of similar crimes can see how righteously outraged the general public is over such allegations, they can feel more confident about telling the truth about what has happened to them. That is healthier for everyone.
These issues need to be talked about intelligently, and victims need to know they are not alone.