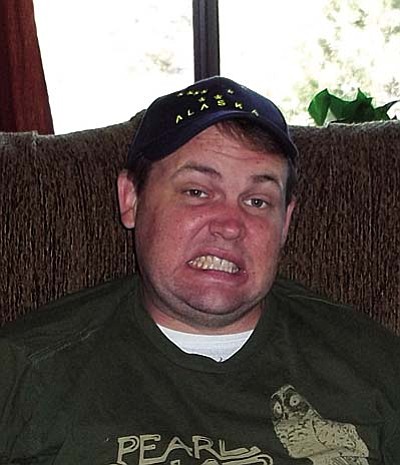 Originally Published: November 15, 2011 1:21 p.m.
Dustin Carl Thomas Cullon, age 26, of Cottonwood left us Friday afternoon, November 11, 2011. Dustin was traveling alone from Clarkdale to Cottonwood when he lost control of his vehicle. His passing was instantaneous and merciful. Dustin, the son of Murray and Charlene Cullon, was born April 17, 1985 in Phoenix, AZ.
Dustin grew up in the Awatukee area and graduated from Mountain Point High School. Dustin was always passionate about basketball and music. He participated in numerous basketball clubs and programs. Dustin played standup bass throughout his school years and won awards for his performances. His music, especially playing stringed instruments, was a great gift to himself and others. Dustin became an extremely talented and admired musician.
In 2005 Dustin moved to the Verde valley area and earned numerous certifications in the care giving profesion. In addition to working as a caregiver, Dustin continued to develop his musical skill and to pursue his dream of earning a living as a musician. Like many artists, Dustin battled severe depression for much of his adult life. With hard work and the help of family and freinds, he was happy and on the path to winning the battle.
Besides his parents, Dustin is survived by his grandmother, Marie C. Cullon, his half-brother Steven Blashhill and many loving aunts, uncles, cousins, nieces, nephews and friends.
A service to remember his life will be held on Saturday, November 19 in the Verde Baptist Church at 1:30 PM.
Instead of flowers, please consider making donations to one of the following organizations: http://www.communitybridges.org/donateonline.htm or http://oldtownmission.org
An online guestbook is available at www.westcottfuneralhome.com
Information provided by survivors.
More like this story