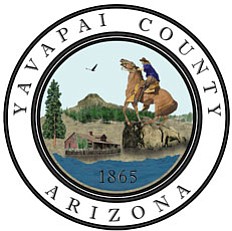 Originally Published: October 18, 2011 2:43 p.m.
COTTONWOOD - The Yavapai County Board of Supervisors on Monday heard from a representative from Arizona Public Service about the pros and cons of the company's so-called "smart meters," 70,000 of which have now been installed in the tri-city area.
Mike Goguen, director of customer operations for APS, gave a presentation and then answered questions from the board and the public.
He emphasized savings to the company - 2,600,000 driving miles saved, 213,000 gallons of gas - talked about the benefits to the customer, who can check on their electric use online and said the meters, when they transmit data, radiate much less energy than a cellphone against a user's ear.
Supervisor Tom Thurman, District 2, noted that the meters save APS money and asked when the customers could expect to see that passed on. Goguen said APS does plan to lower rates, but that they can't simply do that; they must present a "rate case" to the Arizona Corporation Commission, asking for permission to lower rates. He suggested that the ACC could approve their rate case by "the June timeframe."
Board Chairman Carol Springer, District 1, wanted to know how people could opt-out of having a smart meter and whether it would cost anything to do so.
"There is obviously a cost to all customers, because having to have a force of meter readers to go out when we otherwise wouldn't is a cost, and that cost will be borne by the customers," Goguen said. But, he added, the company could not yet say if individual customers would have to pay more or the cost would be spread across all APS customers; that decision would be part of the opt-out plan still being developed. That, too, must be approved by the ACC.
There were questions from the public about how APS notified people that the meters were going to be installed. Craig Brown, president of the Williamson Valley Community Organization, said there had been a community meeting with well over 100 residents present and "more than 95 percent of the people there said they'd never received any kind of notification from APS." Brown said they were told that doorhanger notices had been used, and that "they must have blown away."
Goguen said that workers had placed the notices, but, because people have complained that when they are left on the door of an extended time, residents worry that burglars will know they aren't home. To remedy that, he said, APS took the notices back off the doors if they hadn't been removed when the smart meter was installed.
Other issues included concerns about data security as the meters transmit information to the company; Goguen said no personal information is sent and that APS, which owns the Palo Verde nuclear plant outside Phoenix, has a great deal of experience keeping data secure.
The Board of Supervisors has no regulatory oversight in the power industry. Springer said the board simply wanted to get some answers to questions constituents had been asking.
More like this story