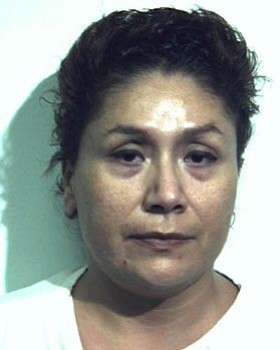 Originally Published: August 10, 2012 12:48 p.m.
A Camp Verde woman is accused of fraudulently taking $100,000 from a 90-year-old client in Cottonwood. A granddaughter reported suspicious activity in her grandmother's bank account to the Yavapai County Sheriff's Office on Aug. 4.
The alleged victim, a Cottonwood woman, was under the caretaking services of C&R Home Care, owned by Rosemary Flores, 37, of Camp Verde. Requiring 24-hour care, she was paying approximately $2,200 each week for the service.
According to the YCSO, Flores wrote out the personal checks for her client each week and then had her client sign them. Then Flores allegedly changed the checks to increase the amount due. Altered checks were in amounts ranging from $3,200 and $12,300, totaling about $60,000.
Flores is also accused of convincing her elderly client to cash out her annuities. She cashed out one and suffered a $32,000 loss for early cancellation. With excessive income tax penalties, that loss is expected to amount to $40,000.
Before calling the Sheriff's Office, the client's granddaughter had confronted Flores about cash withdrawals and was told they were necessary for extraordinary expenses.
The case was investigated by a sheriff's detective from the Criminal Investigations Bureau.
Flores was interviewed by YCSO in Camp Verde on Aug. 9 and allegedly admitted to fraud. According to YCSO, she claimed to have used the money to pay medical bills.
Flores has been charged with 13 counts of fraudulent schemes, 14 counts of offering a forged instrument and theft. She was booked at the Camp Verde Detention Center. Bond has not been set.