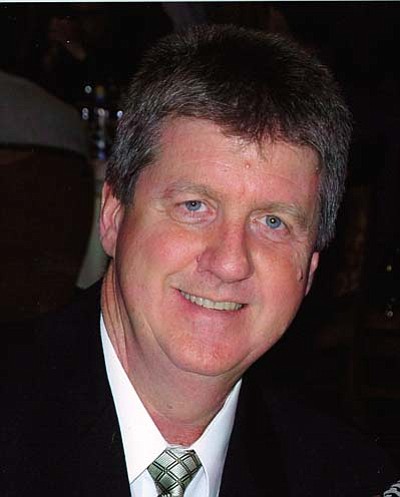 Originally Published: August 25, 2012 1:01 p.m.
Stephen Rogerson, 55 of Clarkdale, passed away on August 21, 2012. He was born on January 21, 1957 in East Orange, New Jersey to Alvin and Monica Rogerson.
Stephen worked for Kachina Point Healthcare in Sedona. He enjoyed hiking, reading and laughing. Stephen will be deeply missed by all his loves and family.
Stephen is survived by his wife Flor Rogerson; son Daniel Eggers; brothers David Rogerson, Erick Rogerson and Carl Rogerson; sisters Ellen Quiland, Gail Nobel and Judy Gander and parents Alvin and Monica Rogerson.
A gathering of family and friends will be held on Wednesday, August 29, 2012 from 5:00 - 7:00pm at the Rogerson home, 740 Lisa Street in Clarkdale.
Services will be held on September 1, 2012 in Paltz, New York.
An online guestbook is available to sign at www.westcottfuneralhome.com
Information provided by survivors.
More like this story