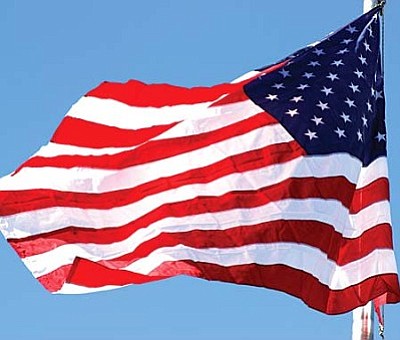 Originally Published: August 31, 2012 1:05 p.m.
It's an election year, and that has put double emphasis on employment, workers and wages. Both employment statistics and wages remain stagnant, with very little change this year, according to the U.S. Department of Labor.
What is stronger than ever is pride in the American worker. Monday is the country's annual salute to its workers as Labor Day is set aside to appreciate their accomplishments. It is not just a day off, after all.
Labor Day as a national legal holiday was created by an act of Congress in 1894. Its origins are a product of its day, as labor unions organized for workers' rights in massive industries. The first individual Labor Day was organized in 1882 by the Central Labor Union in New York City before spreading across the country and to Congress.
Unions were growing in power then, and they would have decades more before reaching their peak. As power inevitably led to corruption, labor unions have now earned a wobbly reputation with the public and politicians. Labor Day is a reminder of the original good intentions and good works of the unions.
Laborers, after all, are not just cogs in the wheels of big business. They are the backbone of industry. It is not just a cliché that the American worker built this country. Those who continue to produce the highest quality products in an economy that has beaten down so many should be the pride of the nation.
They deserve the dignity of a living wage and the respect of being heard when working conditions are pointlessly harsh. The best companies (and the best unions) help make this happen within the democracy framework.
The individual liberties of laborers are just as important as workers' rights as a whole. That fact should be celebrated as well as the collective achievements of the working class.
At a time when more than 50 percent of the unemployed have been without work for more than 15 weeks, many are willing to work at any job, whatever the wages or conditions. Labor Day is a reminder that all deserve to be celebrated, and they all certainly deserve a day off.