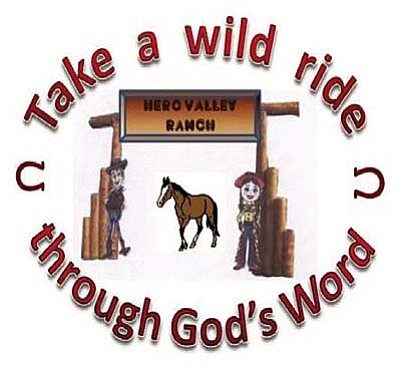 Originally Published: July 12, 2012 1:11 p.m.
This summer, the gang at The New Beginnings Church of the Nazarene is hosting a free kid's Bible event that is jam-packed with excitement, action, fun and surprises! All children, kindergarten through sixth grade, are invited to attend.
Take a "Wild Ride" through God's Word at "Hero Valley Ranch." As deputies, kids will visit the Buckaroo Corral to learn Bible memory verses, the Chuck Wagon Grub for snacks, Hero Hoosegow for games, and Cowpoke Crafts. There will be great music, puppets and so much more! In God's eyes all kids are heroes. This program is designed to explore heroes of the Bible, while teaching kids that they can be heroes for God too.
This, week-long event will be held at The New Beginnings Church of the Nazarene located at 644 S. Seventh St. in Camp Verde from Monday, July 30, through Friday, Aug. 3. We will be meeting each evening from 5:45 until 8 p.m.
Registration forms are available now at the church office Tuesday through Friday from 10 a.m. to 1 p.m. or you can download them from our website: www.newbeginningsnaz.org. We encourage you to register early. Please call the church office for additional information, (928) 567-6336, or Karen Dickinson, 567-9489.
So, grab some reins and hang on for a "Wild Ride" this summer.
More like this story