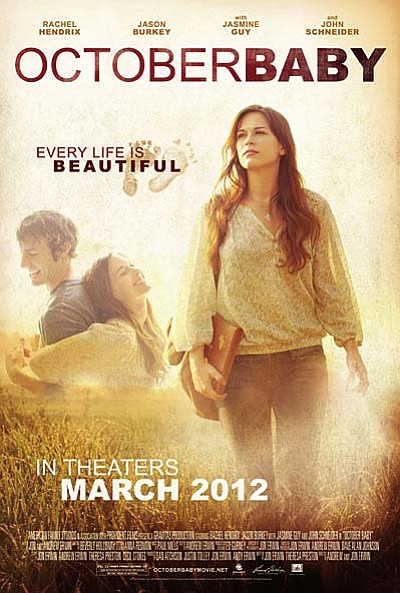 Originally Published: July 12, 2012 1:09 p.m.
Sedona Faith and Family Film Festival's Summer Series will have two showings of October Baby on July 22.
The film will be shown at 3 p.m. and 6 p.m. at the Mary D. Fisher Theatre, 2030 W. 89A, Sedona. October Baby tells the story of a college student who discovers she was adopted after a botched abortion attempt and must deal with the spiritual, emotional and physical repercussions. The movie is rated PG-13 for mature thematic material. To view the trailer, log onto www.Facebook.com/FaithAndFamilySedona.
Advance tickets can be obtained with $5 donation at Bashas' in Sedona, Weber's IGA in Village of Oak Creek or on Facebook page for Paypal information.
More like this story