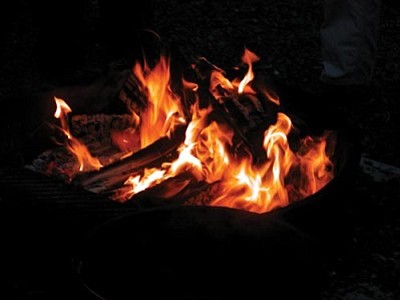 Originally Published: July 17, 2012 3:23 p.m.
YAVAPAI COUNTY -- A week of rainfall sure makes a difference. Bone dry conditions that have parched the state and threatened fires have been abated for the time being after monsoon rains came to the rescue this weekend.
Yavapai County, the Prescott Forest and local firefighting agencies are lifting their individual fire bans.
Stage 2 bans restricting open flame, camp fires, welding and gunfire on both the Coconino and Prescott National Forests. Yavapai County imposed a county-wide ban and individual fire companies jointly restricted fire while waiting for the monsoon to begin.
Cottonwood Interim Fire Chief Mike Kuykendall announced Monday that the City would lifted its ban beginning Tuesday morning to allow burn permits, barbecues and other open flame. Still the department says caution and good judgment should be exercised.
Charcoal grills should have a functioning lid. Locate grills at least 10-feet from homes and combustibles and keep a garden hose ready and make sure the fire is dead out before leaving.
The chief says some area have received as much as two inches of rainfall in places during the past week.
Restrictions will still be on a day-to-day basis and the ban may return if conditions become very dry again.
Tuesday morning, The Yavapai County Office of Emergency Management in consultation with regional fire districts/departments throughout the County, and the Prescott National Forest have concluded that significant moisture has led to the decrease of fire hazard in the County.
The fire ban, which existed across all four fire ban zones since May 15, will be lifted.
The Prescott National Forest stated that it will rescind all fire restrictions effective Wednesday, July 18, at 8 a.m. due to significant precipitation across the Forest. Visitors are reminded that the Emergency Area Closure for the Gladiator Fire will remain in effect.
Moisture has created wetter conditions that have lessened fire potential, though continued caution is still urged.  Remember, to properly extinguish a campfire.
More like this story