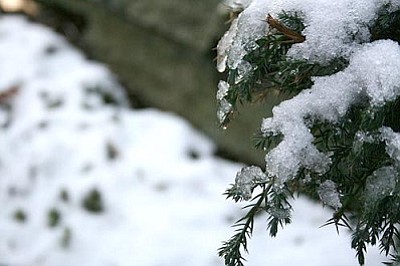 Originally Published: March 14, 2012 8:49 a.m.
The National Weather Service in Flagstaff is monitoring a major winter storm poised to impact Northern Arizona late this weekend into early next week.
According to meteorologist Brian A. Klimowski, the storm will bring widespread rain, snow and strong winds, with the greatest impacts on Sunday and Monday. He said to expect heavy rain and snow accumulations over and southwest of the higher terrain, with heavy snow accumulations above 6,000 feet, with considerable blowing snow.
Snow levels will drop below 4,000 feet by the end of the event. Blowing dust is possible prior to the onset of precipitation on Saturday, over northeast Arizona.
The major question is the timing, with predictions plus-minus 12 hours.
For now, indications are for rain and snow to start Sunday, with heaviest precipitation on Monday and lighter snow showers in the lowest elevation continuing Tuesday.
More like this story