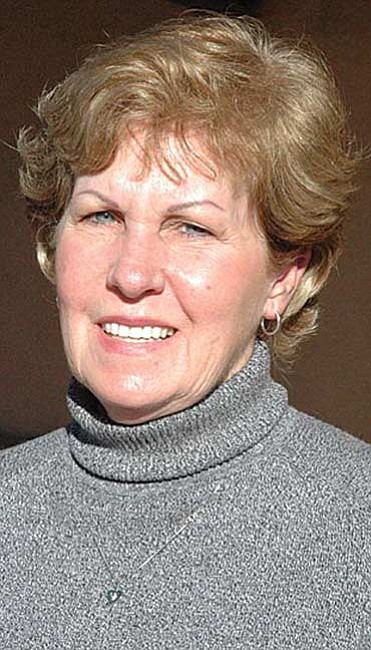 Originally Published: May 17, 2012 1:36 p.m.
CAMP VERDE - By a vote of 6 to 1, the Camp Verde council voted Wednesday evening to raise the town sales tax from 2 percent to 3 percent.
The vote as much a vote of confidence in Town Manger Russ Martin's plans to "move the town forward" as it was a realization that without additional income Camp Verde is on the brink.
Camp Verde will now join Cottonwood, Clarkdale, Jerome and Sedona in having a 3-percent municipal sales tax.
"It is not and end-all solution to our difficulties, it only a step in the right direction. I am confident this will have a positive effect on what we do as a town and for our citizens," said town Manager Russ martin
Mayor Bob Burnside cast the lone opposition vote.
"My vote is no. All you have known that. The public in my opinion has to pay this bill. I could stand here for hours but no one is going to listen to me," said Burnside in casting his vote.
But Burnside's opinion was outweighed by a council that seemed frustrated with trying to do something with noting for too long.
"Like Councilman Kovacovich I have agonized over this issue," said councilwoman Carol German, "I wish we had done this a year and half ago, but we didn't and since then nothing has happened. The bottom line is we can't do anything and we need to be moving forward."
The additional tax will go into the Town's general fund where it will be used to close the existing deficit, replace some vacant staffing position, specifically in the Camp Verde Marshal's Office and to fund several projects that have been approved but deferred pending adequate funding.
The specific expenditures that the additional tax revenue fund will ultimately be up to the Town Council to determine.
"The public will have an opportunity as we move along to provide input on the usage of the money," Martin told the council.
Martin had advised the council over the last few weeks that without additional revenue the Town's reserves would be used up within the next one to three fiscal years, depending on what capital projects were put off.
In making his case Martin pointed out that all capital expenditures, with the exception of state gas tax money for roads, ultimately comes from the same general fund revenue stream.
"We have put $280,000 into the Finnie Flat project. We will be putting $80,000 in to the Verde Lakes Drive project. We have plans for the park property and other facilities.
"They are capital projects but they deplete money that would otherwise go towards the general fund and the operations of the Town. All the project we are currently doing are using money from our reserves," said Martin.
The tax applies to most transactions including Restaurants, bars, retail sales, telecommunications and utility services.
It will not apply to groceries, residential rental property or new construction.
The tax, which goes into effect July 1, 2012, is expected to raise $750,000 over the next year.
More like this story