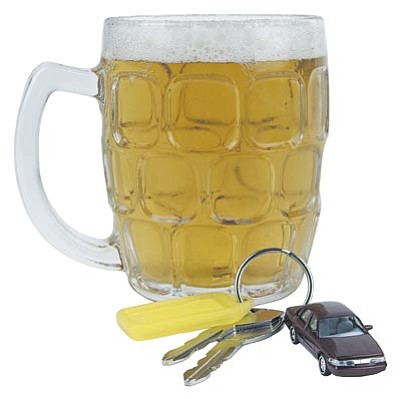 Originally Published: October 16, 2012 4:51 p.m.
CAMP VERDE -- The Camp Verde Marshal's Office announced this week that it has received an $11,000 Governor's Office of Highway Safety DUI Task Force Grant.
According to Marshal Nancy Gardner, the grant will enable the department to put additional officers on the road as well as participate in regional DUI saturation patrols.
"I think the goal for the governor's office is for the police departments to all work together and coordinate their DUI task forces. It's a way to network and work together and saturate a larger area," said Gardner.
The Camp Verde Marshal's Office had already begun working with other agencies when participated in a valley-wide Labor Day DUI saturation patrol.
"Our Labor Day patrol worked well, but nobody has much money to continue those kinds of programs. That's why the grant is so important," said Gardner.
The money from the grant became available on Oct. 1. Gardner said the department would begin using it immediately.
"We will probably be looking to have an officer out over the upcoming Fall Festival, even if it's one or two guys out there looking for traffic violations, speeding and people who aren't wearing seatbelts.
"Just having the visibility out there will sometimes make people think twice and get a ride or a designated driver," said Gardner.
The grant also includes money for public education and awareness.
As for DUI checkpoints, Gardner said the department has no plans at this time to put them in place.
"It's something that is available to us, though we don't have the manpower right now. But I can't rule out anything down the road -- maybe Fourth of July weekend next year. If we did do one in the near future, it would probably by in cooperation with the Department of public Safety," she said.
The grant will be used to pay ancillary expenses and overtime for about 285 hours of officer time.
"We think it will be enough to help make a difference," Gardner said, "Ultimately our goal is to prevent accidents and fatalities caused by impaired drivers."