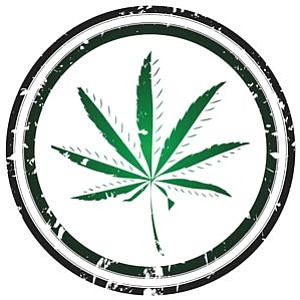 Originally Published: April 25, 2013 3:41 p.m.
PHOENIX -- Lawmakers voted Wednesday to pave the way for research at state universities that eventually could allow doctors in Arizona to recommend marijuana to treat more conditions.
On a 37-19 margin the House approved SB 1443 to alter last year's law banning marijuana from college and university campuses to allow federally approved research. The only other requirement would be for the applicable review boards at each school to give their blessing.
The Senate already has voted for the measure. And an aide to Gov. Jan Brewer indicated she's open to the idea.
Wednesday's vote is most immediately a victory for Sue Sisley, a University of Arizona physician who specialists in internal medicine and psychiatry.
She actually had lined up approval two years ago from the U.S. Food and Drug Administration to study whether marijuana can help combat veterans with post traumatic stress syndrome. The study also had been approved by the UA's Institutional Research Board, necessary for research on live subjects.
Then lawmakers voted last year to ban any marijuana on campus -- even medical marijuana approved by voters in 2010 -- and the Board of Regents shelved her plans. This legislation could put it back on track.
The real beneficiaries, though, could be those suffering from various conditions for which medical marijuana is not now approved in Arizona.
State Health Director Will Humble last year rejected efforts to expand the list which now ranges from glaucoma and AIDS to any chronic or debilitating condition that leads to severe and chronic pain. He said there is insufficient quality, peer-reviewed research to show that marijuana can be an appropriate treatment.
This legislation -- and the research that it would allow -- could provide Humble with the documentation he needs.
But not everyone is keen on allowing such research at a public institution.
Rep. David Stevens, R-Sierra Vista, said Wednesday federal approval does not mean serious research.
Rep. Bob Thorpe, R-Flagstaff, shared a similar concern. He cited a report on how the National Science Foundation funded a grant which included, among other things, putting shrimp on a treadmill.
"I don't want to give universities the opportunity to do trivial research,' he said.
And Rep. Sonny Borrelli, R-Lake Havasu City, suggested that, by definition, any research done now would likely fit that category.
"You mean to tell me in over 40 years with college students partaking in 'the herb' they haven't come to a conclusion yet?' he asked. "I don't think our tax dollars should be subsidizing universities doing research that everybody's going to argue over the findings anyway.'
Sisley, however, said Wednesday there is a need for good research, saying there is at least anecdotal evidence that some veterans suffering from PTSD have responded well to marijuana. Sisley said she would do it -- if she could find a home.
She said efforts to do research off campus have proven fruitless, with landlords loath to provide space where people would be using marijuana, even if blessed by federal agencies. Sisley said that leaves the universities.
It wasn't always that way.
When voters approved Proposition 203 in 2010 they said individuals who have a doctor's permission and a state-issued identification card can obtain up to 2 1/2 ounces of marijuana every two weeks. So far the state has issued more than 38,000 of these cards.
The law banned the drug on public school campuses but was silent about higher institutions.
Last year, university lobbyists convinced lawmakers to expand that prohibition. They said allowing marijuana on campuses would run afoul of federal regulations and could mean loss of funding and financial assistance for students.
It was Brewer's signature on that bill that brought Sisley's research plans to a screeching halt. This measure, if approved by the governor, gives her the chance she needs to proceed.
Gubernatorial press aide Matthew Benson said Wednesday his boss is willing to take another look at the issue if what she signed last year hampers "legitimate, federally approved research.'
And that circles back to that 2010 voter-approved law.
It includes a list of acceptable conditions for which marijuana can legally be recommended and used. But it also requires the health department to annually consider petitions to add conditions.
Humble weighed a half-dozen of these last year -- including one supported by Sisley to add PTSD -- but rejected all of them. He concluded in each case there is insufficient professional research on whether marijuana is an effective treatment.
Humble has said he would like to have good research. And his agency currently has about $7 million in the medical marijuana fund, money generated from application fees for dispensaries and user cards.
Humble said, though, he doubts that the 2010 law allows him to use those dollars to fund the research he needs to review the petitions to allow the drug to be used for new medical conditions.