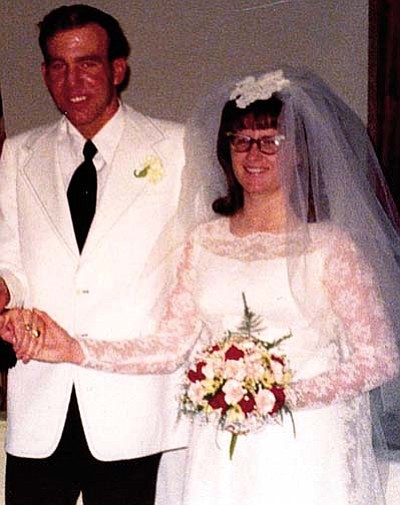 Originally Published: April 27, 2013 1:01 p.m.
Stan and Linda Earl are celebrating their 40th wedding anniversary this year. They were introduced by Stan's sister Deedy, and dated for a few months before their wedding on April 28, 1973 in Camp Verde.
As newlyweds they lived in Sedona, where they welcomed their two sons, Michael Stanley and Steven Lewis. Later they moved to Flagstaff where their two daughters were born, Jennifer Lynn and Janelle Yvonne. In 1990, the family moved to Cottonwood, where they all still currently live.
Stan began his business, Earl Excavating in Sedona in the 1980s, and he still owns and operates it today with his son Steve.
More like this story