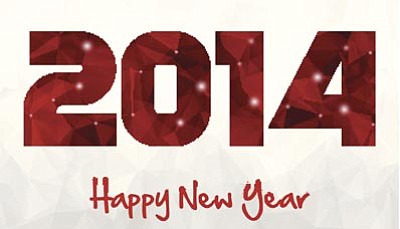 Originally Published: December 30, 2013 3:04 p.m.
This is the day of new beginnings.
Jan. 1. The day for resolutions, goals, and a battle plan to make 2014 our best year ever.
That's the way a lot of us start out the new year, but within months, if not weeks, we too often slump back into old routines. One step forward, two steps back.
Sunday, I heard the pastor at church describe plans, goals and resolutions as a road map to a destination. That's what they should be, but for a lot of us, our New Year's resolutions are nothing more than desires. They are more of a wish list than a road map.
So, if you only make one resolution for 2014, re-wire your brain so that you clearly understand exactly what a resolution is.
That in itself will go a long ways toward helping you turn desires into reality.
For many of us, the resolution of losing weight and exercising is first on our list every year. It comes up every year because it's that nagging reminder that we failed miserably at the same resolution a year ago. The classic example of desire without a road map.
If you want to succeed at this one for a change, there are a million diet plans out there, but only one has stood the test of time: Eat less and exercise more.
As for exercise, in Cottonwood we have a world-class recreation center and I have it on good source that Kevin Dix's spin class will whip you into the best shape of your life. Or, you can keep it simple and walk or run a few miles every day. It's an easy process: walking leads to jogging, jogging leads to running. Keep it right about 20 miles a week and you'll have 1,000 miles in a year. Log your miles. Stay on task.
Many folks embark on a new year with aspirations of discovering their artistic side, or at least finding out if that side even exists. Do it. Take an art class or go buy a musical instrument and fork over some cash for music lessons. If you doubt your artistic or musical acumen, do it anyway. Dedication and perseverance trumps talent every time.
Or, let's say you want the coming year to be one in which you develop and build upon your leadership skills. Go visit www.vvleadership.org/ and sign up for Class IX and you'll embark on a two-year journey that will transform your life.
Go volunteer at the Old Town Mission in Cottonwood, the Bread of Life Mission in Camp Verde or the Verde Valley Humane Society Adopt for Life center. Do it once or twice a week for a year. Take on a service role at your church. Volunteer at the library. Serve meals at the Senior Center. Take some classes at Yavapai College.
Whatever it is, make a road map of your own personal destination and complete the course. A year from now ask yourself if it was worth it.
Many years ago, Bob Dylan said that "He not busy being born is busy dying." Make 2014 the year of your re-birth.
Equally good advice can be found in the lyrics of the David Bromberg song I'll Rise Again:
"This is a beautiful world and it is a privilege to live in it.
"Live. In. It."