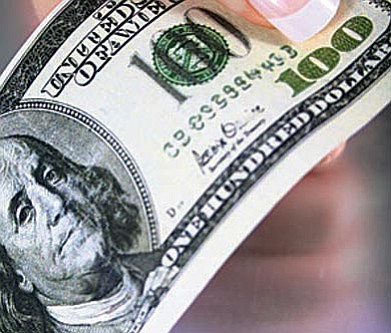 Originally Published: January 24, 2013 2:24 p.m.
PHOENIX -- A new report from the federal government shows that women in Arizona are much more likely to be paid on par with men than in most other states.
New figures from the Bureau of Labor Statistics show that in 2011, the most recent data available, women in Arizona, on average, earned 88.5 percent as much as men. That is not only higher than the national figure of 82.2 percent but good enough to be the second highest ratio in the country, behind only California.
But a closer examination of the numbers shows that may not be an indication that Arizona employers are bigger boosters of eliminating the gender gap on wages. Instead it may simply be that men generally are paid less in Arizona than in other states.
The most recent figures bear that out.
In 2011, the average salary for women in Arizona was $694 a week. That is $10 higher than the national average and the 18th highest figure in the nation.
But Arizona men that year were earning just $784 a week, far below the national average of $832. That put men's wages in Arizona just 36th of all the states.
BLS economist Todd Johnson said some of the reason Arizona's gender gap on wages is not as large as other states is the mix of jobs here. He said Arizona does not have as many high-paying jobs -- ones that have traditionally been occupied by men -- as elsewhere.
By contrast, Arizona has a lot of office service jobs where women employees outnumber men by a margin of about three to one.
Johnson said that, ultimately, it comes down to simple math: As long as wages men are accepting in Arizona remains below the national average, then salaries for women, in comparison, will be relatively higher.
Dennis Hoffman, an economist at the W.P. Carey School of Business at Arizona State University, expressed some skepticism about the Arizona numbers, given the size of the sample used by the BLS. But he said the trends going back over a decade do show that, as a whole, women in Arizona do better financially in comparison with men than on the national level.
Hoffman said, though, it's not because employers here have any greater belief in wage equality. Instead, he said, it's a function of the jobs available in the state.
"Arizona has not been able to attract significant numbers of high-margin businesses, business that look for highly talented men and women ... that can afford to pay highly competitive wages,' he said. Hoffman said while there are exceptions, citing companies like Intel and Raytheon, the state also attracts people willing to work for less because of the "sunshine factor' -- and businesses looking for those employees locate here.
Marshall Vest of the Eller College of Management at the University of Arizona, said while the numbers are what they are, figuring out why is another story.
He pointed out that the report does not take into account a whole host of factors, ranging from the age of the workforce to the level of education.
All that, he said, "would make a nice study.' Vest said the real answer lies in collecting all that data for all the states to see the effects of each of those variables.
Vest also pointed out that California had the highest ratio of female-to-male salaries, with Arizona second and Nevada third. He said it isn't clear what is going on in these three states that would make women's salaries so much closer to those of men.
While the Arizona ratio for women is generally higher than the national average, Johnson noted there was one notable exception in 2009 when the situation was reversed.
One possibility, he said, is that the job losses at that time mainly affected men at the lower end of the pay scale. The result, Johnson said, was a higher average salary for the men left working.
Hoffman, however, questioned that conclusion, saying there's no evidence that men at the bottom end of the pay scale were being rehired the following year. Instead, he said, it is more likely a statistical aberration.