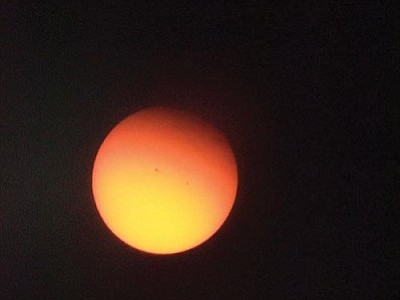 Originally Published: June 27, 2013 3:01 p.m.
VERDE VALLEY -- Weather and health officials warn of an excessive heat Friday through Sunday across Arizona and in the Verde Valley.
The National Weather Services predicts record high temperatures from 105 to 115 in some areas below 4,000 feet.
Take precautions
An excessive heat warning means prolonged periods of dangerously hot temperatures will occur and could create heat illness.
People should stay out of the sun, use air conditioning, drink plenty of fluids and check up on relatives and neighbors.
The occupational safety and health administration (OSHA) recommends scheduling frequent rest breaks in shaded or air conditioned environment. Anyone overcome by heat should be moved to a cool and shaded location. Heat stroke is an emergency. Call 911. When possible rescheduled strenuous activities to early morning or evening. Know the signs and symptoms of heat exhaustion and heat stroke. Wear light weight and loose clothing.