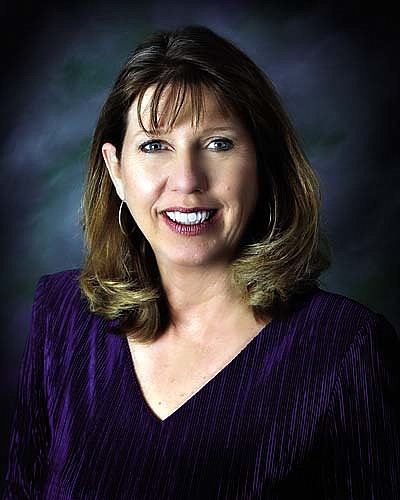 Originally Published: May 9, 2013 1:07 p.m.
I've always believed that good government means good communication. Even though I was re-elected while running unopposed it is always important to me to remain responsive to constituents and my colleagues in government. So it's in that spirit that I would like clear up some misunderstandings that arose at recent Yavapai County Board of Supervisors budget hearings and were subsequently repeated in the Verde Independent.
Here are the facts:
• The county has spent approximately $2.6 million over the course of the last 10 years to secure a better computer program for the Assessor's office. The $7 million figure mentioned at the budget hearing and repeated in the newspaper was inaccurate. It's important to remember that a new system was needed because the one we previously used was discontinued throughout all counties in Arizona. The new software, under my close guidance and supervision, has performed well since it has been in operation. The better the system, the more compliance we can achieve, which, in turn, will alleviate the burden on law-abiding taxpayers.
• The drop in property valuations in Yavapai County over the past several years is consistent with drops in other counties in Arizona. We are by no means alone in being negatively affected by the forces caused by the real estate crash. Counties such as Greenlee, which saw an overall 44.5 percent loss in values, were hit the hardest in 2009 and 2010. Maricopa County was the hardest hit in 2011 and 2012. Yavapai joined Mohave, Greenlee and Pinal counties in being hit with a -30 percent overall total decline in values from the beginning of the bubble to 2012. It is accurate to say Yavapai suffered a big drop in property valuations. But it is not accurate to say it was the highest drop or that Yavapai was unique in its drop of valuations. We were part of a sweeping trend of steep drops in valuations across Arizona.
• Though I wish it could be otherwise, my role as Assessor does not include controlling the whims of the real estate market. Instead I am charged by state law with accurately assessing changes in value, which in turn are used by the Board of Supervisors to set tax rates (after setting the fiscal year budgets). It is worth noting that the Yavapai housing market has seen a recovery and that is reflected in the 2014 values report. It is a trend we all hope to see continue.
• Property values, identification and listings are performed according to mandated state formulas. There are also cases in which market formulas are to be followed. All of this work is subsequently analyzed by the Arizona Department of Revenue. My work has been in compliance and has repeatedly received approval for all the values my office has calculated.
I hope this has been helpful in terms of making clear Yavapai's place in terms of county property valuations, the role of the Assessor, and how values are calculated. As always, I appreciate the opportunity to address these issues.
Pam Pearsall is the Yavapai County Assessor