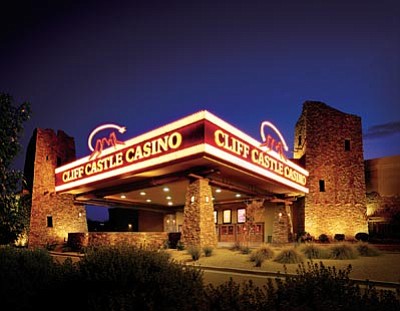 Originally Published: November 26, 2013 1:06 p.m.
Cliff Castle Casino Hotel is proud to announce the opening of the new Dragonfly Nightclub on Friday, Dec. 6.
The new club replaces the Dragonfly Lounge and features party booths and club seating, lighted tables and bars, new interior colors and design, state of the art sound and light systems, and an impressive display of autographed guitars from previous Cliff Castle Casino Hotel headliner concerts.
The guitars rotating through the display are from bands including Foreigner, REO Speedwagon, Clint Black, Eddie Money, Dwight Yokum, Styx, Leanne Womack to name just a few.
The Dragonfly Nightclub was modeled after the clubs that you'd see in big cities. As the areas entertainment destination we wanted to provide a true nightclub experience for our guests coming to see an amazing line up of live music. Stated Tony Averitt, Director of Marketing for Cliff Castle Casino Hotel. We invite everyone to see, feel and hear the remarkable transformation of the Dragonfly on Friday, Dec. 6, and Saturday, Dec. 7, as Yavapai Apache tribal member Roger Wathogoma opens the room with his band.
For more information about Cliff Castle Casino Hotel, visit www.cliffcastlecasinohotel.com.