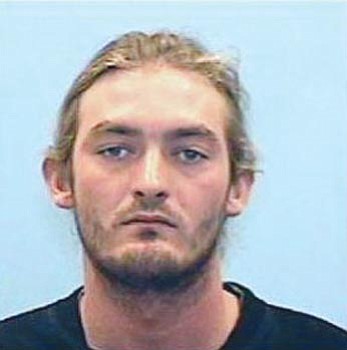 Originally Published: October 22, 2013 2:38 p.m.
Just before 6 p.m. Saturday, a Yavapai County Sheriff's deputy located the vehicle of a murder suspect in an area off State Route 89A and the Prescott's Granite Dells Parkway. The wanted murder suspect, 29-year-old William Hewitt of Mayer, was found dead inside the vehicle from an apparent self-inflicted gunshot wound.
Friday afternoon, Sheriff's officers were called to the Antelope Creek Road area south of Mayer where the body of a woman was found and determined she had been shot. The woman was discovered around 1:30 p.m. Friday.
The woman killed has been identified as 38-year-old Kristina Webb, a resident of Mayer. Hewitt was Webb's boyfriend and lived with Webb and her 5-year-old son in the Mayer area. Webb suffered a gunshot wound in the incident.
The victim's son was present when Hewitt killed his mother, according to the report. After the homicide, Hewitt dropped the child off at a friend's house on Main Street in Mayer before driving off in his truck. When the child told the friend his mother had been shot, they called law enforcement.
The child told deputies he saw "Bill" shoot his mom.
YCSO detectives believe the weapon found with Hewitt's body was also the murder weapon.
The area where Webb was found is known as Old Cordes. Time and place of death have not yet been determined. Detectives have also not yet determined a motive in the killing.
According to YCSO, Webb's family is working with Child Protective Services to ensure the 5 year old receives professional counseling and care.
More like this story