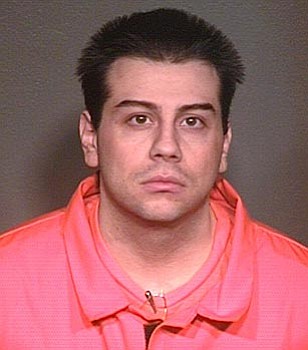 Originally Published: April 10, 2014 4:40 p.m.
FLORENCE -- A former Rimrock man, caught by the Internet Crimes Against children Task Force, has been imprisoned for the past two years.
Originally arrested in 2010, a search warrant found a computer full of child pornography. David Antonio Rodriguez admitted creating and distributing child porn. Further investigation, however, also determined he had also molested young children and had sexual conduct with them.
Rodriguez reached a plea agreement before the end of 2011 and was sentenced January 31, 2012. The plea allowed many of the 25 allegations to be dismissed. He admitted guilt to five counts of attempted commercial exploitation of a minor. Most seriously, he admitted guilt to two counts of sexual conduct with a minor under age 15. Both are Class-2 dangerous crimes against children. The offenses, said to have occurred in 2004 and 2007, both carry separate sentences of 15 years.
Counting time previously served, Rodriguez is not expected to be released into supervised probation until 2038.
Rodriguez is presently 32 years old. He would be 57 years old when released.
He is held in the Arizona State Prison in Florence.
More like this story